BBC Doctor Who Shop: Sale & Free Shipping on $50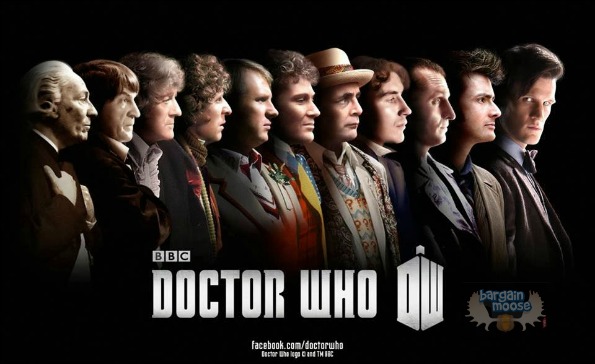 Little did I know, but the BBC actually has an entire separate website and store dedicated just to Doctor Who paraphernalia. They have a really sweet sale on right now plus they are offering free shipping on orders of $50 or more for a limited time.
I am not a Whovian, but I have many friends who are so I am always on the lookout for good gifts that will evoke screams of joy and small fainting spells. I think this Doctor Who: White Dalek Talking Plush might just do the trick. Originally $29.98, it is now on sale for $15.99. It is about nine inches tall and from the reviews I read, is already bringing joy to babies and adults alike.
I like this Doctor Who: TARDIS Relative Dimensions T-Shirt that says "it's bigger on the inside" on the front and on the back it says "it's smaller on the outside." Originally $29.98, it is now on sale for $16.99.
This Doctor Who: 50th Anniversary Special Cinema Event T-Shirt (Exclusive) was originally $15.98 and you can pick it up for just $8.99 right now. This event was like, HUGE, I'm not even a Whovian and I knew about it for weeks before! Make sure to pick up the shirt before it sells out.
For these and more deals, check out the shop.
(Expiry: Unknown)