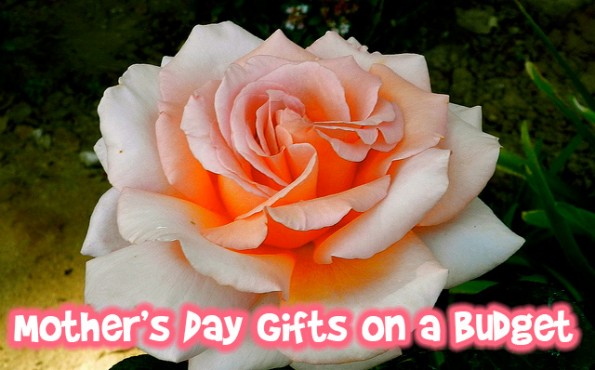 Mother's Day is just around the corner. Do you know what you're going to get for the most important woman in your life? Sure, you could go the traditional route and get her flowers or a nice card, but why not think outside the box and make one of these unique Mother's Day gifts for her that won't cost you near as much as what a bouquet of flowers will ding you on May 11.
Teacup Candle
Thanks to Budget Savvy Diva, making your own teacup candle for your Mother's Day gift is a cinch. Not only does she include instructions and pictures, she also shares a how-to video to make it easy for anyone to make this unique present.

Mason Jar Picture Frame
What better way to frame a photo of your family than in a flower vase? Requiring just a mason jar, some paint, and some painter's tape, you can whip up this sentimental gift in just a matter of hours. Thanks to Home Stories A to Z for the great idea!

Personalized Kitchen Utensils
If your mother or wife is in need of some kitchen updates, why not start with the utensils she uses to cook with everyday? Choose her favourite colours or write a special note on each utensil, and maybe even throw in an offer to cook dinner for her for the next week. This gift idea was found on Cleverly Simple's blog.

Family Bookmarks
The perfect gift for the woman who loves to read, you can make these one-of-a-kind bookmarks using photos of your family and a bit of string just by following Creative Family Moments' step-by-step instructions.

Cupcake Bouquet
For the mother with a big sweet tooth, there's no better bouquet than a bouquet full of cupcakes! All you need is a styrofoam ball, a pot, and some cupcakes (which you can attempt to make yourself, or just buy from the grocery store). Thanks to Crafts n' Coffee for this delicious treat!

Garden Gift Basket
It's gardening season, so this garden gift basket is a great way to say "I love you" for just a few bucks at the dollar store. Credit goes to One Tough Mother Blog for this thoughtful gift idea.

Breakfast in Bed
If all else fails and you still don't know what to do for a Mother's Day gift, breakfast in bed is a classic for a reason. You can even go the extra mile and make a personalized breakfast tray as per 733 Blog's guide too.

Bargainmoosers, what do you plan on gifting your mother or wife for Mother's Day?
(Image credit: Belindah)