Kulapix Canada: 30% Off Everything & Free Shipping (Expired)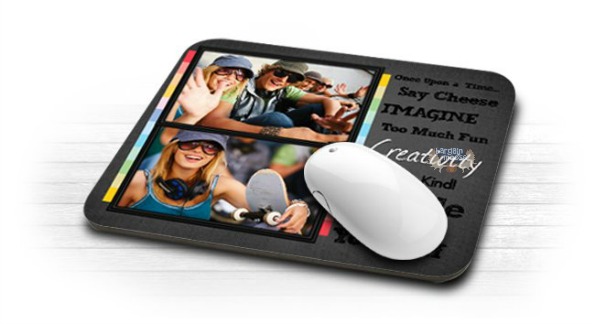 Kulapix has a great deal on giving you 30% off anything you order, plus free shipping with no minimum.
With Mother's Day fast approaching (it really will be here before you know it and you want to be prepared), photo gifts are such perfect gifts for all those tired, deserving moms. While most moms would also like wine, travel, a spa day and so forth, the photo gift definitely comes near the top, especially for the grandmother who buys her own wine, travel and spa days. I know my mom buys whatever it is she likes so I find it so hard to shop for her. She has a very specific taste, who unlike me who will accept and wear any clothing gift in good condition, she will only wear what she has picked out. She has four grandchildren and my mother-in-law has eight grandchildren, and I think if I was a grandmother, I'd love to get some type of gift with the face of those precious little ones on it. And by precious little ones (in grandma's eyes), I mean our little terrors.
I could use a new mouse pad as my last one curled up on me and right now I'm using a book. Custom mousepads are regularly $14, now only $9.80 and even at so low a price, it will ship for free.
I love all the mug options including different sports, seasons, occasions and more. Mugs were $14, now only $9.80.
I love that you could spend only $10 on a gift and that's what you spend - no other fees (besides tax).
(Expiry: 3rd April 2014)