Gilt.com (US): Rosie Pope Maternity Up To 80% Off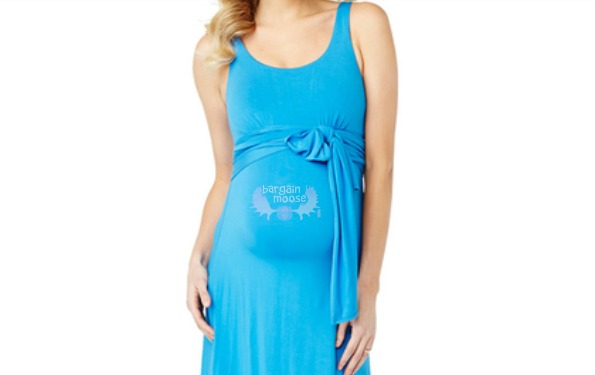 If you are pregnant and want to look fashionable while your bump grows, check out this sale at Gilt on Rosie Pope Maternity, with up to 80% off original prices.
When I was pregnant with my first child, I almost bought into the "I have to look frumpy because I'm pregnant" lie. I was on a budget so I spent very little on anything nice for myself, although had I known that I'd have three pregnancies, I may have splurged a little. With my last two, I took a little more time trying to look nice and almost show off my bump. Had I known about the gorgeous clothing at Rosie Pope, I may have really gotten my hot mama on.
Avi recently blogged a great coupon code for Gilt, offering free global shipping, which has now expired, so you can expect to pay about $10 for shipping, but all of the duties for this sale are included in the price of the item. This means there are absolutely no surprises at checkout or at your door.
There are just so many outfits that I love during this sale that I wish I could mention them all to you. This Michelle dress is just beautiful and really lets you stand out from the crowd. Available in blue or red stripes, this is the perfect summer dress, which could also make a wonderful spring dress with a cardigan. I could also see this being worn post-baby. It is now $74.66, regularly $212.59.
A go-to top is really important when you are pregnant. You'll want one that is a good quality because you'll probably wear it again and again. This long sleeve sylvie top is a good example of a go-to pregnancy top. Regularly $86.05, now $43.02.
A great fitting pair of pants that will still fit your butt, but grow with your belly is also of the utmost importance during a pregnancy. I love, love, love these skinny pants, and they come in a variety of colours, including the camel, which would look great at work. These were $161.97 and now only $48.09.
(expiry: unknown)