Water Bottles on Sale from $9.19 @ Well.ca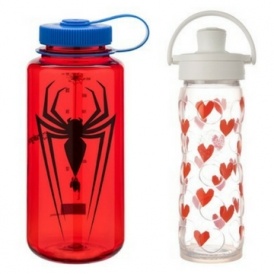 Whether you're heading out on a trip, going back-to-school shopping or just restocking your kitchen cupboards, now's the time to pick up new water bottles! Well.ca has tons on sale right now, and you can get them from $9.19!
Check out all these brands on sale:
I've been waiting to get my hands on one of these Nalgene 24 Ounce On The Fly Water Bottles, and now just might be my chance!
And how cute is this Crocodile Creek Backyard Friends Tritan Bottle?!
Here are some of my favourites:
These sales end on August 20, 2017. Orders over $35 ship free.