S'well Love 25 oz Bottle on Sale for $48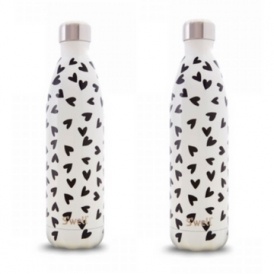 If you know someone who has S'well bottles at the top of their Christmas list, you'll want to hit up this sale! Spareparts has the S'well Love 25 oz Bottle marked down to $48, from $60!
Like all S'well bottles, this one is made of double-walled stainless steel that keeps drinks cold for 24 hours or hot for 12.
But the absolute best part? This bottle holds an entire bottle of wine! AKA, it's exactly what you need for girls' night or to get through those way-too-long kids' soccer games.
If we haven't sold you on these bottles yet, all you need to know is that they're pretty much the best things ever – and this Love one is super cute!
Canadian shipping is free on orders over $99, so you should probably grab a few of these while you're at it – especially when they're this price!