S'well Destination Collection Water Bottle $29.95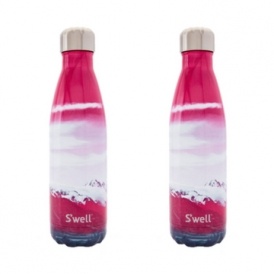 This sale is now over, but we'll keep an eye out for more S'well deals!
Everywhere I look, I see S'well bottles, and I think it's time I finally get one for myself! I might start with this S'well Destination Collection Sundance Water Bottle, since eSkinCareStore has them on sale for $29.95!
This bottle normally sells for $45, so you save $15.75! They're selling out quickly though, so jump on this deal right away, if you can!
This S'well bottle holds up to 17 oz. The double-walled stainless steel is BPA-free, non-toxic and non-leaching, and it keeps drinks cold for up to 24 hours or hot for up to 12.
And some extra perks? It fits into most cupholders, it won't condensate, and the mouth is wide enough for ice cubes and easy sipping!
Orders over $120 ship free.