Starfrit Canada: 50% Off Coupon Code Today Only (EXPIRED)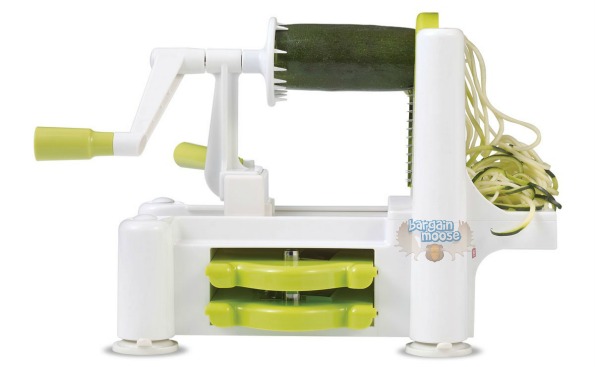 Starfrit has a pretty hot coupon out today only that will give you 50% off anything on the site. Choose from all of the most useful tools you know you need and from their iconic Lock & Lock containers.
Click here to shop @ Starfrit.com now
Coupon Code: 24062015
Discount: 50% off
Expiry: 24th June 2015
In honour of Saint Jean Baptiste Day, Starfrit has put out this 50% off coupon. Looking back at their previous coupons, this is the highest discount they've done without a minimum. The only exception was two weeks ago they also had a 50% off coupon. If you are a Starfrit lover, lets hope they do more like these more often now.
With school almost complete, you may be doing what I am and looking at your storage container drawer and wondering why there are so many lids and no containers and vice versa. Seriously, where do they go??? You'll have to restock before the kids go back in September in order to be ready for all those litterless lunches, but there is no harm in getting prepared now. You won't have to do the late August scramble and realize nothing is on sale and there is nothing on the shelves.
Their lock & lock containers are prized among moms. They are very easy to open for the little hands and they stay sealed in the lunch bag. Do you know what it is like cleaning spilled yogurt off of a child's uneaten lunch who is freaking out at you because it is their fault they couldn't eat because the yogurt was on everything? No? Lucky you...
Although they are made of plastic, many of us can't afford stainless steel containers for our kids to lose. But, they are BPA-free and stain resistant. I like the smaller ones for my kids so this 180ml rectangular container is perfect. Regularly $3.99, add the coupon code to get it for $1.49. At that price, when your kid loses, you won't be crying. I would buy a stockpile of these and the great thing about getting a lot of one kind is that I can use the lids interchangeably. They do have glass containers if those float your boat.
Starfrit also has an under $5 section, which now means under $2.50! You can get reckless in this section and it will all be O.K.
Not just their containers, Starfrit is also known for their very handy kitchen tools like the 5 in 1 avocado tool. Regularly $9.99, it comes down to $4.99. Another cool tool is this apple peeler, regularly $14.99, now $7.50.
Shipping is free on a $75 spend, but you can take a read of this post on how to get free shipping by joining the Ambassador program (you must be signed in) (They seem to have disabled the free shipping).