Lowe's Canada: 73% Off Hamilton Beach Coffee Maker - Now $19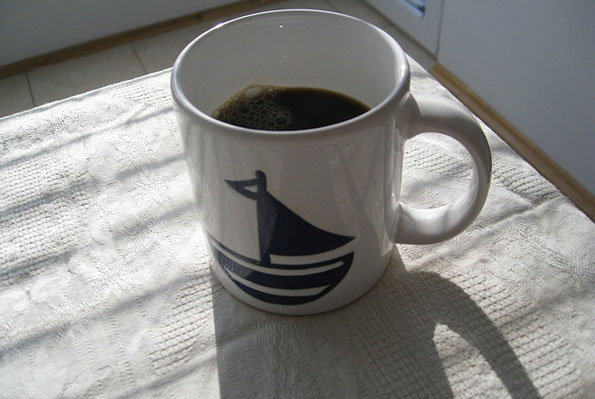 K-cups are great and all but do you love coffee the old-fashioned way? Then grab yourself a Hamilton Beach 49981c single-serve coffee maker on clearance for just $19 at Lowe's, which is a $50.99 reduction from its original price of $69.99.
Although this Hamilton Beach coffee maker is just a standard coffee making machine, what differentiates it the most from all the other $20 ones is that it looks much sleeker with its more elongated style and stainless steel make. Unlike the other ones, there is also no glass coffee pot as it brews one cup of coffee at a time and has a capacity of 1-5 cups.
I love my Keurig brewer but sometimes I do wish I had a single-serve coffee maker for when I run out of k-cups or for those times when budget doesn't really allow overspending on coffee (as it's so much cheaper to just buy ground coffee instead of the k-cup). This machine also promises to serve hotter coffee with a better taste and while the expected temperature of the poured coffee isn't listed, this is most certainly an intriguing factor as personally, I have had to start using a tumbler to keep my coffee hotter than it would be in a mug. I also tend to drink my coffee really slowly, but even then, it's not always hot enough right away.
Reviews are also extremely favourable. With 6 reviews on the Lowe's site and nearly a perfect score of 5 stars out of 5, here's what on reviewer had to say about this nifty coffee maker:
Made two cups of very hot coffee in about 3 minutes. Perfect for me. I've been wanting a single serve coffee maker but didn't want to spend the big bucks on the one that takes expensive pods. You can use whatever coffee you want in this one. Comes with two scoops so you can have another cup ready to brew while you wait on the first. Best purchase I have made in a long time.
The fact that this coffee maker is 73% off its original price is also pretty amazing because looking around, I found this exact model for the following prices:
Shipping is free as well.
(Image Credit: Krasimir Makaveev)
(Expiry: Soon)