Hamilton Beach Stay or Go Slow Cooker Was $70 Now $35 @ London Drugs Canada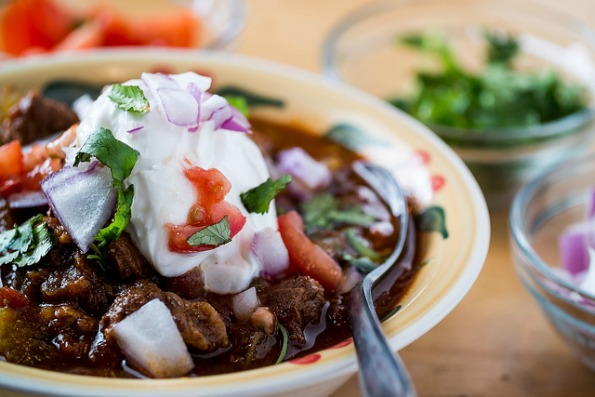 London Drugs is clearing out some of their holiday stock, which means you can score big. Many items are only available for store pickup but some of the bigger items like this Hamilton Beach Stay or Go Slow Cooker ship right to your door. Retailing originally at $70 you can pick this little dinner masterpiece up for only $35. A free shipping code is also available in our forums. It must be your first order and you must sign up for the London Drugs e-newsletter.
You can also try the coupon code Freeship10a11b12c that some say offers free shipping. It has worked for some and may work for you too. I was able to get it to work today with this item.
I am a big fan of the slow cooker. Throw dinner inside in the morning and by dinner you usually have a delicious meal ready to go. There are tons of recipes on the web and most soup recipes very easily adapt to the crock-pot.
This model has parties and potlucks in mind. All of your social butterflies or those with regular potlucks and family gatherings may want to look into this one. It comes with locks that lock the lid on top of the crock-pot, and an additional lock that keeps it on the base. It also has a hinged lid on top so you do not have to set the wet and messy lid down on the table.
I would use this crock to take all kinds of things to parties. Keep a batch of homemade meatballs warm for a crowd. Make a big batch of chilli or stew and make an "add your own toppings station" at a party. Plop a whole cleaned chicken in this sucker with some chicken broth, wine and spices. Make ribs that fall off the bone for your next hockey night. Is your mouth starting to water yet?
I price checked this across the web. The version at London Drugs at 7 quarts seems to be slightly bigger than the model most retailers offer at 6 quarts.
$45 @ Amazon.ca
$50 @ Canadian Tire- 6 Quart Only
$50 @ Walmart.ca- 6 Quart Only
$70 @Sears.ca- 6 Quart Only
One reviewer at Sears is enjoying their 6 quart version.
This works great - has a tight lid so that sputtering is eliminated, love the clamps to make it portable. Very stylish looking as well.
This crock is a good value for your money and a great value for those who want to bring it to potlucks and parties. You would easily pay this amount to clean the food out of your car when you try to bring your regular non-locking crock-pot to the party and it spills. Save your car's carpet and snag this at a deep discount.
Bargainmoosers what is your favourite crockpot recipe to feed a crowd?
(Image Credit: rpavich)
(Expiry: 1st January, 2014)