bkr Glass Water Bottles from $20.48 Shipped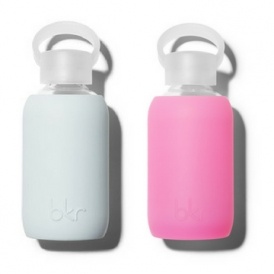 This is one sale I definitely didn't expect to see – but it's the best kind of surprise! It turns out Nail Polish Canada sells bkr water bottles, and there are tons of different ones on sale now from $20.48!
Each bkr bottle is made out of glass (with a silicone sleeve) - and reviewers swear water out of these bottles tastes way better than anything you'll drink out of a plastic bottle.
They're all BPA-free and phthalate-free, so you know they're safe for your family. Plus, they're dishwasher-safe, they have a no-leak seal, and they fit most cupholders. Plus they come in all kinds of super-cute colours and designs!
Here are some of my favourites on sale:
These bottles are selling quickly, and some items are already out of stock online, so don't wait to place those orders!
Canadian shipping is free on orders over $19.