Gap X Disney Mickey & Minnie Mouse Collection from $5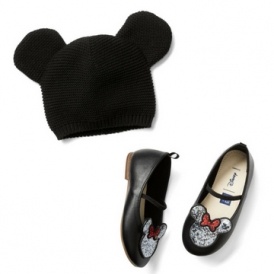 I came across this Mickey and Minnie Mouse collection @ Gap and fell in love! Better yet, they are ON SALE, and with code GAPGOOD you will receive an additional 25% off at checkout. So what are you waiting for?!
These items are fantastic without being overly cutesy. They add a flair of sophistication – even in the baby section.
Here are some of my favourites (I've done the math for you and included the additional 25% off in these prices):
I wouldn't wait to shop because the extra 25% off ends at 11:59 pm EST tonight (October 29).
Shipping is free for orders of $50 or more.