Ends Tonight: B2G1 FREE Clearance @ Old Navy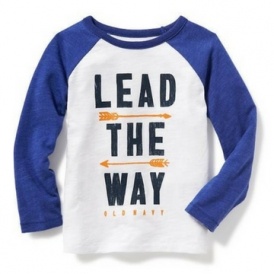 There's only a few hours left to shop this one, so make sure you go for it while you can! Until the end of the night (11:59 PM ET), clearance items are buy two, get one FREE at Old Navy Canada!
This sale is perfect for grabbing some new spring clothes and restocking the kids' closets. All you need to do is enter the code EXTRA at checkout and make sure you have at least three qualifying items in your cart!
Check these out:
Women

Men
Girls
Boys
The discount will be taken off the third item of equal or lesser value.
Only find one item you like? You can use the code BONUS for 20% off your order instead! The only downside is that you can't combine the two codes, but I'm not going to complain too much about getting free clothes!
Orders of $50 or more ship free.