Up to 70% off Early-Access Outdoor Sale @ Wayfair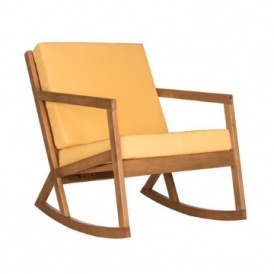 Let's all take a minute and pretend summer is already here. There's no snow on the ground, and you can actually sit outside without completely freezing your buns off.
Sounds pretty great, right? Well, we can't do anything about the weather, but if you need new patio furniture, check this out: the Early-Access Outdoor Sale is on at Wayfair!
For the next little while, select lawn furniture, outdoor dining sets and poolside loungers (and more) are marked WAY down.
Things are up to 70% off, starting with this Glynn 4-Piece Sofa Set. It includes a cushion for each of the two chairs and for the bench, and everything is now just $589.99.
Even grills and fireplaces are included in the sale, so you can pick up a Deep Bowl Fire Pit for almost half-price well before campfire season actually starts. Just remember orders over $75 ship free.
If you like this, you may like these...