WagJag Canada: $20 Portrait Package For Walmart (Save 85%)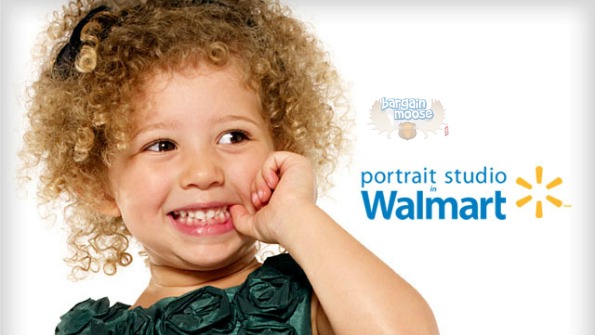 WagJag Canada has paired with Walmart Canada and they have a pretty awesome deal.  Get a portrait package that has a $130 value for just $20.
This Walmart Portrait voucher deal can be used at well over 200 different Walmart locations across Canada. A lot of the time, the fine print will say that it can be used for just one person, but with this one you can have as many people in your pictures as you would like, making it a great voucher for family photos. You can find a list of all valid Walmart Portrait locations in the fine print of this deal.
Here is what this awesome package will include:
single image hi-res CD
five natural colour portrait sheets
50% off regular priced studio merchandise
The total value of this package is $130 which means you will be saving 85% on the regular price.  You will be allowed two buys per person, but you can give up to three of these packages as gifts. Additionally, you will have until August 31st 2014 to use this voucher deal to get your package from Walmart. You can just walk in and get your package created, but your best bet is to call your local Walmart Portrait Studio ahead of time and book an appointment.
A voucher like this is perfect to be used for baby pictures, engagement pictures or family pictures.  I plan on getting this voucher and then using the picture for Christmas gifts later in the year.  We have three sets of grandparents to buy for, and I know they would all love to get some family pictures or pictures of the kids.
A bonus to this deal is that it can be combined with the favourite pose package, portrait collections or bundles.  Most deals will tell you that you cannot do this.
(Expiry: 7th July 2014)