Up To 70% Off Tommy Hilfiger Signature Supreme Towels from $3.60 @ TheBay.com!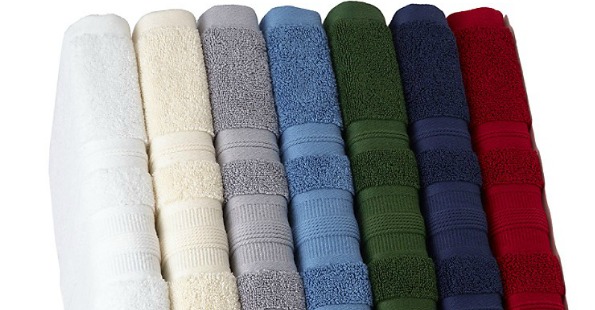 Every so often I like to completely revamp my towel collection, but going "out with the old, and in with thew new" can be super expensive if you want quality towels. Thankfully that is not the case right now! Hudson's Bay Canada has the Tommy Hilfiger Signature Supreme Towels on clearance sale for 50-70% off - which means you can pay as little as $3.60 per towel or wash cloth.
This Tommy Hilfiger Signature Supreme Towel collection includes wash towels, hand towels and bath towels. The prices start as low as $3.60 which makes these quite a steal for such quality towels.
The Tommy Hilfiger Signature Supreme Wash Towel was originally $12 and can now be had for $3.60. There are so many colours and options available, but be careful which you choose. Some of the colours and styles can go up in price to $4.80. You can also grab the Tommy Hilfiger Signature Supreme Hand Towel for just $10, which is half of the original cost. This towel comes in white or beige. Last but not least is the Tommy Hilfiger Signature Supreme Bath Towel which was $28 and is now $14. It is also only available in two colours.
Plus there are lots of fabulous DIY ideas for your old towels. Check out my post here on DIY projects with towels. Spend $99 and you will get free shipping from TheBay.com. Otherwise you will pay the small $5.95 fee for flat-rate shipping, which isn't all that bad either when you consider the discounts here.
(Expiry: Unknown)