The Brick: Indoor Tent Sale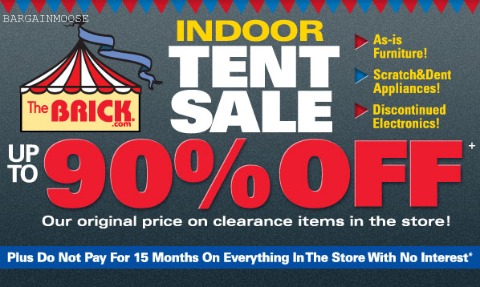 The Brick's perhaps most famous sale has started, their 'Tent Sale.' Known for the massive deals you can get on electronics and furniture, this is a not to be missed sale for anyone needing something new in the houseware department. A lot of what is sold can be up to 90% off and is sold as is.
Tons of these deals are online too, and as I experienced on Boxing Day, it is pretty easy to order online and pick-up at your local store. Check out this Sport Twin Mattress for only $99.97! Or this red microsuede chair for $99. Or maybe a mesh office chair for $69.97!