The Brick Canada: 75% Off Sofas When You Buy a Matching Piece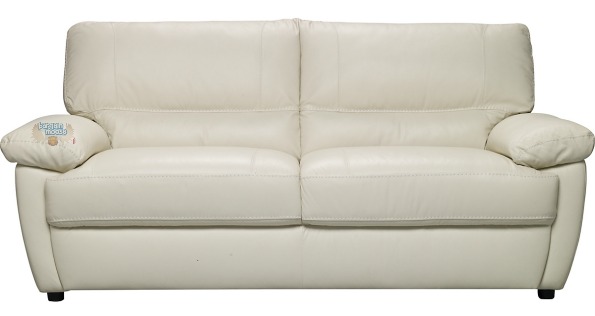 Until Monday, buy any sofa and matching loveseat or chair and you'll get 75% off the cost of the sofa at The Brick.
While these catchy deals are sometimes annoying, because maybe you only wanted the sofa, most people need more than one piece to fill their room. Right now I have a sectional couch that my husband and I got when we got married so it is almost 10 years old. We've replaced the foam in every cushion after a very bad stomach virus hit my kids and dry cleaned all the covers, but nothing was ever the same. While the couch still works great, it looks quite worse for wear. I'd love a new couch and am very tempted to get one and a matching chair during this sale.
This Angus bonded leather reclining sofa is so perfect for my family. My kids like to sit close and everyone likes to put up their feet, but on my couch, there is only one spot with an ottoman. This lets everyone put their feet up and the matching loveseat has built-in drink holder, which I totally need! I usually dangerously rest my glass of wine leaning on the wall on the back of the couch. It drives my husband batty every time. I haven't spilled - yet. By getting both, I'll save $899.98, which is almost like getting the loveseat free. The total price would be $1499.96, which is fantastic considering both items sell for $1199.97 each!
You can order online and pick up for free in the store, or you can save yourself some hassle and get your items delivered for only $69.99. If you don't have a truck, this option is the best and saves your back and your vehicle and your time.
(Expiry: 7th April 2014)