The Bay Canada: Rogaska Chess Piece Candlesticks $20 (Save $45)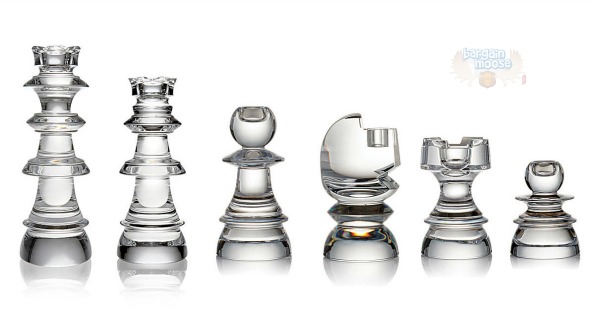 The Bay Canada has an intriguing deal on several Rogaska Luxe One Stop Gift Shop chess piece candlesticks. Originally $65 each, they are on sale for $19.50.
You can choose from several different chess pieces:
You could get a matching set, perhaps a King and Queen to rule the roost, or just your favourite piece from the chess board. All the pieces are cast in full lead crystal and should hold a standard size candle.
My favourite piece is the knight and while I always got confused on how to move him properly (in the shape of an 'L'), I really loved the way his piece looked and how he could do some of the best surprise attacks if you miscounted squares by chance (which I often did). I would like to get a matching set of either knights or the kings; just because the kings look so tall and elegant.
Get free shipping on orders of $99 or on orders of $45 with your HBC Card.
(Expiry: Unknown)