The Bay Canada: Advancia Copper Pot Rack Was $159.99 | Now $59.99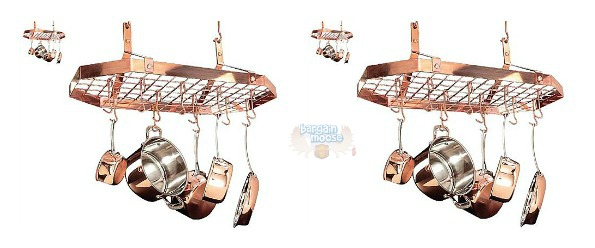 I have always wanted a pot rack to hang my pots and pans from the ceiling, ideally above an island. The bay Canada has a huge discount on this Advancia Copper Pot Rack was $159.99, and is now $59.99. 66% off is an incredible discount.
If you have an Island in your kitchen, or a convenient place to put this rack... it is an excellent space saver. You can empty a few cupboards worth of pots and pans and use them for other things!
Approximate measurements: 39 cm. W x 80 cm. L x 48 cm. H
Stainless steel, copper
Receive free standard shipping when you use your HBC MasterCard or HBC Credit Card on a total purchase amount of $45. If you don't have those, you can get free shipping on orders of $99.
Expiry: unknown