Tassimo Suprema Was $200 now $120 @ The Bay Canada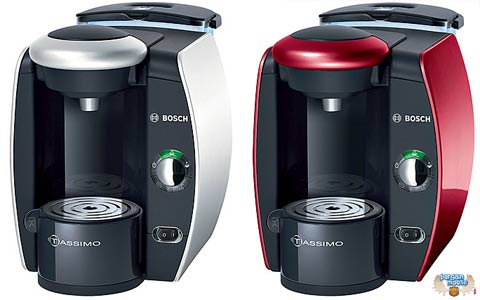 The Bosch Tassimo Suprema hot drink machine has a good price on it, for 2 days only at The Bay Canada (13th and 14th June 2011). Instead of the regular price of $199.99, it's only $119.99.
You can order online and get it shipped to your home for free. You can buy it in silver (sold out) or red, I think I prefer it in the red finish.
The Bosch Tassimo Suprema is one of those single serving coffee machines. You have to buy the T-discs separately, so that's a cost you might want to consider when you purchase this machine. But this style of coffee machine seems to be all the rage lately - regular coffee makers just aren't fashionable any more!
I do like this kind of machine though, particularly because I don't really like regular coffee - I only like speciality ones, like cappucinos or lattes.