Sears Portrait Studio: 50 Portraits Only $25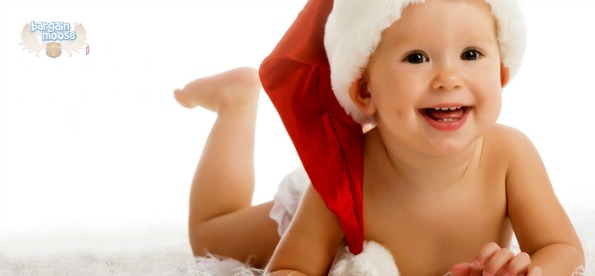 Sears Portrait Studio has a pretty sweet deal on right now that will get you 50 portraits and your session all for only $24.99. This has a $124.89 value.
I think this is a fantastic deal as usually these types of deals only include one portrait or you have to pay an enormous sitting fee. You get quite a lot for only $25.
Session fee included
1 10x13
2 8x10s
3 5x7s
20 wallets
16 keepsakes
While this is all only on one pose, it will give you enough portraits to keep for yourself and give as gifts to others. You can of course buy the second and third poses, but then you aren't getting the best deal. I suggest doing the one pose and being happy with that one for this low price. It does say that there is only one pose package per family, so you can't go on another day and get another set of portraits for this price.
If you are looking for the perfect portrait to put in your holiday cards, this would be the deal you need. Seriously, I get my family's photos taken yearly and the problem I have is that I can't choose just one. So I choose all of them to print but then I don't have room on my walls for all the different photos from the same photo shoot. With ten years of photos, wall room is lacking and I need to keep it down to one family photo per year or it gets to be too much.
I always like the idea of keeping the largest for myself and giving the two sets of grandparents the 8x10s. The wallets could be handed out to family or used for a craft if you don't have 20 people who want your photo in their wallet.
You can schedule your session right online, then print off the offer to bring along with you.
(Expiry: 11th January 2015)