Sears Outlet Canada: 50% Off SportsPower 2-Pc Board Table Tennis - Now $250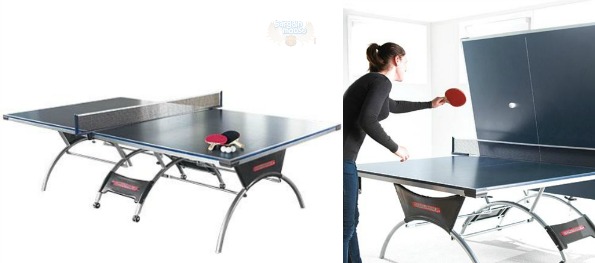 Sears Outlet Canada has a sale on many basement game tables right now. One of their better deals is 50% off the SportsPower Two Piece Board Table Tennis which was originally $499.99. It is now on sale for $249.94.
This board has several important features to mention. First, it comes with its own base, thus it is a stand-alone unit instead of one you put on your kitchen table. It can remain set up at all times and does not need to be taken down when you need the table for something else. Another important feature is the two piece board. This creates the 'playback' feature. What is playback? It is when you bend one of the sides up so that one person can play against the board and the ball will bounce back. It is great for practicing your table tennis when you do not have a partner. You can see the playback function in the image above.
Shipping depends on where you live. To keep shipping costs down, I suggest having it shipped to your local Sears store or Sears outlet.
(Expiry: Unknown)