Sears Canada: Up to 75% off Luggage - From $24 (EXPIRED)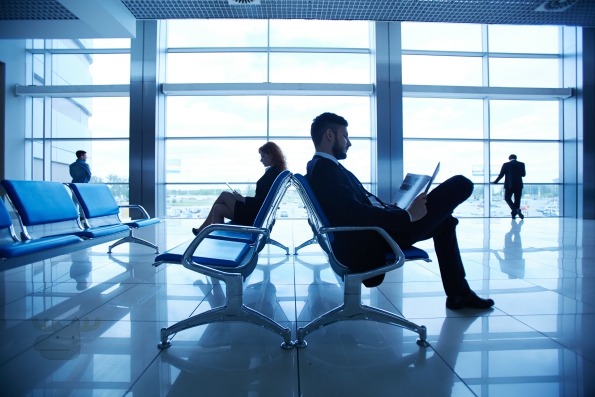 Today only, receive up to 75% off luggage at Sears Canada. This sale is pretty hot with many popular brands including Heys, Samsonite, Swiss Gear, and more. Receive free shipping on orders of $49 or more. Alternatively, you can get any order shipped to your local Sears Outlet for free.
Luggage is only worth buying when it goes on sale, therefore I like to share hot luggage deals with you when I can. My favourite deal of the sale is on the Heys Karim Rashid 21" Supernova Upright Spinner. Originally $246.99, this Heys luggage is now on sale for $86.44. This is the first 21" spinner from Heys that I have seen below $90.
Now, if you are a Mooser on a budget who wants to get into carry-on luggage to avoid extra fees when traveling, then you also want a less expensive suitcase. This PACIFIC COAST Airlight 21" Carry On Upright give you maximum space for a minimal price. Originally $139.99, this suitcase is now $41.99. I mention maximum space because you are allowed a 21" carry-on and this suitcase is the maximum size you can bring. There are 19" luggages in this sale but I think it is a bit of a waste to not have that extra two inches. Besides, the 19" luggage is more expensive than this 21".
If you are going to check luggage - maybe you are traveling overseas - then we have larger luggage pieces for you as well. This Via Rail Canada 24" Expandable Upright was $189.99 and is now on sale for $56.99. Only black is left in stock. My second suitcase is a 24" and it is amazing how much stuff that big boy holds.
For a truly large suitcase, pick up the Pacific 'Ultralite' Expandable 30" Upright on sale from $229.99 down to $68.99. This suitcase will truly hold everything you need... to the point that you may go over your weight limit! I have done that a couple times. That is why I prefer to stick with 24" or 26" suitcases even for international travel.
This sale has everything you need when it comes to suitcases. With luggage starting at just $24.49, there are affordable solutions for every budget.
(Expiry: 16th September 2015)