KitchenAid 7-pc Tool Set with Crock Was $60 | Now $30 @ Sears Canada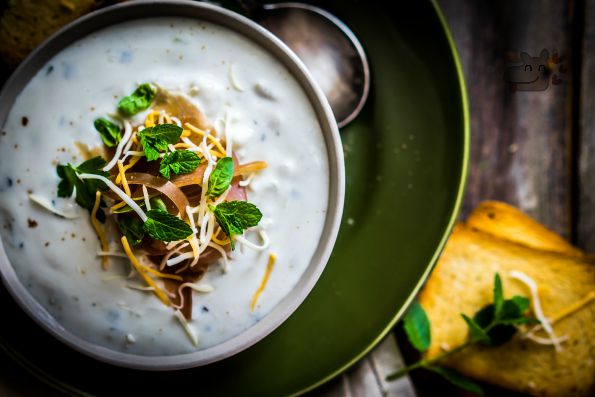 I love KitchenAid and I think my entire kitchen, one day, will be pretty much filled with KitchenAid tools. Today, I found this sweet deal on a KitchenAid 7-pc Tool Set with Crock. Originally $59.99, the set is now on sale for $29.99 with free shipping to over 1300 Sears Canada stores and pick-up locations. There should be one near you!
I could not find this exact set in Canada, but I did find an 8-piece KitchenAid set with crock for $74.99 at Canadian Tire. Given that even a no-name (Oneida) set of six plus the crock retails for $29.97 at Walmart Canada, I concluded that this is, indeed, an excellent price for a KitchenAid Kitchen utensil set. This set includes:
strainer
utility whisk
slot spoon
silicone spoon spat
slot turner
tongs
ceramic crock
All of these are utensils I tend to use on a daily basis.
Strainer: strainers are multi-purpose little devices. If course, they are used for straining out solid goods from wet good. However, they can also be used as sifters. The fine metal mesh works well to sift the lumps out of flour, cocoa, sugar, and more.
Utility Whisk: I use a whisk both in baking and in cooking. I find it great for combining ingredients in a sauce like flower, curry, and coconut milk. In baking, a whisk is imperative for combining liquids.
I like using my slotted for noodles. I pull a noodle or two out of the water to check if it is done. The spatula I use for scraping down every bowl I use for baking or pots when I cook with them. I love spatulas because you can get the last bits of sauce out of a pot with them. The slotted turner is perfect for burgers and the tongs are great for larger food that remains solid when cooked - like steaks. I like that the entire set comes in a handy ceramic crock. I store my utensils in one as well.
While you cannot get free shipping to your home, free shipping to over 1300 Sears Canada drop-off locations (and stores) is pretty great especially with the amount of money you are saving on this set.
(Expiry: 2nd September 2015)