Sears Canada: Get $300 Off Mitre Saw with Laser (Now $199.99)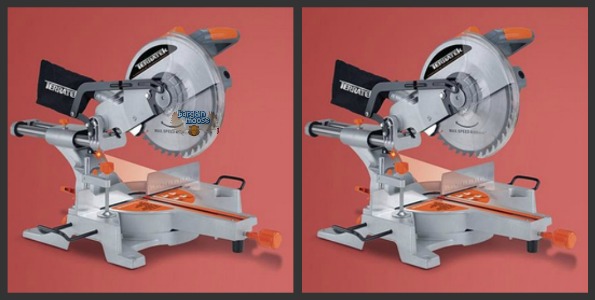 Save $300 off the Terratek 12" 15 amp sliding mitre saw with laser at Sears Canada.
The Terratek saw is now only $199.99 (reg. $499.99).
This mitre saw, which is exclusive to Sears has:
15.0 amps
4300 rpm
12'' diam. blade with 40 teeth
45º left and right indexes
15 1/2 x 20 1/4'' aluminum base
90D cut 4 x 12''
45D mitre 2 1/8 x 12''
45D bevel 4 x 8 1/4''
45D compound 2 1/8 x 8 1/4''
dust collection bag
table extensions
holddown clamp
From what I hear about tools, a mitre saw is one essential that should be in every workshop! There are some men I know that would love to see this under the Christmas tree!
You can get this deal right through the Christmas season and into the New Year, until 12th January, 2012.