Sears Canada Coupon Code: Save the Tax Event - Get 15% Off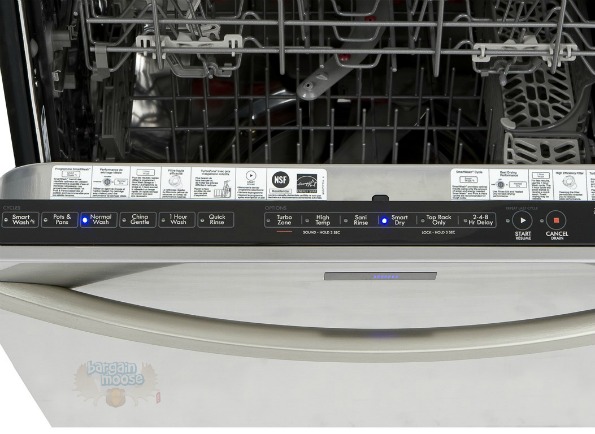 Sears Canada has just launched their 'save the tax' event where you receive a flat 15% off your entire order of select sale items, regular priced items, and more.
Click here to shop @ Sears Canada now
Coupon Code: 941612317
Discount: 15% off
Expiry: 6th April 2015
This offer is better than an actual 'save the tax' offer where tax is not included on your order. This way, you receive the 15% discount before tax is calculated. So you will not only save money on your item, but you will also pay less as the calculated tax rate is less as the item you are buying costs less.
The offer is a flat 15% discount, which works out really well for those living in lower tax provinces. For those living in Alberta, you save three-times your tax rate!
The discount applies to the usual stuff like clothing, tools, toys, and more. For the full list of applicable items, visit the link above. Do note that the coupon excludes items with prices ending in .94, .88, .91 or .97. There are other exclusions, but these price ones always seem to trip me up. The outlet is also excluded (what a shame). Unusually, the coupon also works on some major appliances!
I checked out the appliance section because these are big-ticket items. I found a LG 7.3 Cu. Ft. Large-Capacity High-Efficiency Dryer on sale from $849.99 marked down to $649.99. Once I added it to my cart and added on the applicable coupon, the dryer came down to $552.50! One reviewer mentioned some of the best features of this dryer:
New Dryer has no problem Drying my King Size Duvet and at the right temperature. Has many choices for types of Drying. My Old one had 4. It is a quiet Dryer and with 2 Dogs and a Cat, I am finding much more of the hair is left on the Dryer Filter as opposed to on the clothing. It scares me to think of the amount that was left on the clothes previously.
I also checked out some Kenmore appliances, as the coupon is valid for that brand as well. The Kenmore /MD 24'' Built-In Dishwasher- White is on sale from $549.99 down to $459.99. After coupon code, the dishwasher comes down to just $391 in my cart.
You will see the coupon applied at the last stage of checkout if your order is applicable. Given this coupon is valid on appliances and some bigger ticket items, I think it is a great deal. Shipping depends on what you buy and whether you want home delivery or delivery to store. Receive free shipping on lighter items when you spend $99 or more.