La-Z-Boy Furniture Galleries Canada: Sale Currently On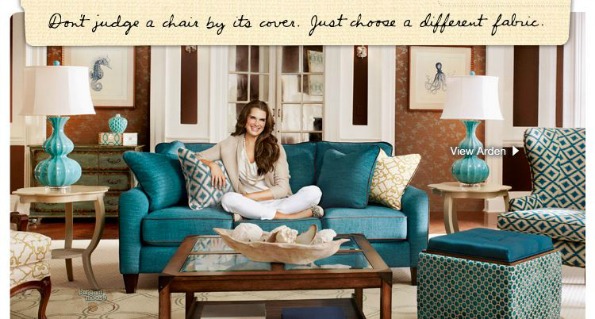 La-Z-Boy Furniture Galleries Canada currently has a sale, both online and in store, on bedroom, living room, and dining room furniture. Save on select items!
To place an order online, enter your shipping postal code to see if they deliver to your area and to see accurate pricing, promotions, sales tax and shipping information. It is pretty amazing that 90% of their products are available for purchase online or via telephone.
The prices I give are accurate to my area, so they might change a bit for your area; please keep that in mind.
I found this Pembroke Premier Stationary Chair that was $1,199 and is on sale for $999. You are saving $200 on this very comfortable and lovely leather chair. You can customize the fabric and that can change the price. However, there are a wide array of fabrics on sale for that chair.
If you are short on space (we are!) but need room for guests, a sleeper couch is the way to go. We have one! The Kiefer Supreme Comfort Queen Sleeper is on sale right now from $1,829 down to $1,479. You save $350. Again, the price varies depending on the fabric, but there were some nice fabric choices in this price range.
La-Z-Boy is well known for their high quality and very comfortable furniture. It is a pleasure to be able to blog about their online deals!
When I went to checkout home delivery, from my local store to me was about $99. This rate did not change even when I added in more furniture! If you don't own a truck and don't have friends who own a truck, this actually isn't a bad price. I was trying to get bookshelves delivered off of Kijiji once and the going rate for a delivery from someone who could just take-off with your stuff was $50.
(Expiry: 22nd July 2013)