Hudson's Bay: Up to 65% Off Underwear Sale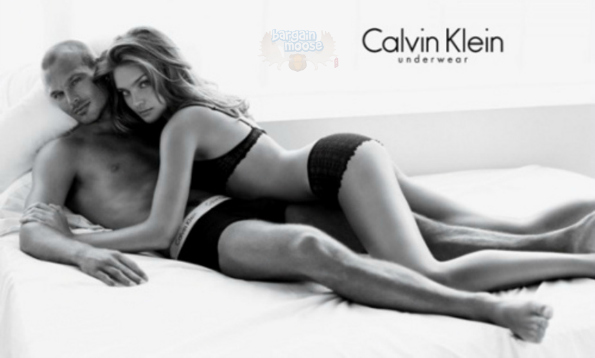 The Hudson's Bay is looking after your wardrobe basics with their underwear sale on right now. Enjoy up to 65% off underwear for men and women.
In the women's section, I found plenty of deals to cover your butt. These gorgeous Wonderbra Light Control Sophisticated Briefs are on sale from $21 down to $9.99. I love the rise, which rests right under the belly button, and I like the design in black. The underwear also comes in warm steel (sort of a silver white). Wonderbra also makes these beautiful Light Control Briefs in rich navy or warm steel. They have a floral pattern on the side. I really like the navy colour. Originally $21, they are also on sale for just $9.99.
There are plenty of underwear on sale for tight budgets as well. The Jockey No Panty Line Promise; Luxe Bikini in leopard print is on sale from $16 down to $6.40. I really hate when my panty line shows on a pretty pair of underwear, so I am willing to wear basics to eliminate that problem. The Triumph Laser Cut Hipster was $12 and is now $6. I love the detailing on the leg for this neutral coloured pair of underwear.
Most the men's section is under a buy more save more promotion, which is good but not fantastic. I prefer the individual sale items. This Sweet Sublimation Pant by Topman was $12, and is now on sale for $4.80. The print looks like a ton of candy... yummy!
If you are looking for men's undershirts then this sale is perfect for you. This Calvin Klein 3 Pack Short Sleeve Crew Neck T Shirts was $39, and is now on sale for $19.99. That works out to around $6.66 per shirt. Most men I know prefer crew neck, but I like v-neck shirts myself. The Calvin Klein 3 Pack V Neck T Shirts was $39 and is also on sale for $19.99. Different coloured packs are available. For underwear, Calvin Klein also has a 3 Pack Hip Brief on sale from $27 down to $19.99. I prefer boxer briefs myself, but some guys cannot stand wearing them.
Hudson's Bay Canada offers free shipping on orders of $99 or more or on orders of $49 for HBC cardholders. Orders under the free shipping minimums start at $5.95 (for under $50) for shipping and go up from there.
(Expiry: Unknown)