Hudson's Bay Canada: Zwilling J.A. Henckels Truclad 12 Inch Wok Was $250 | Now $75 (FS @ $99)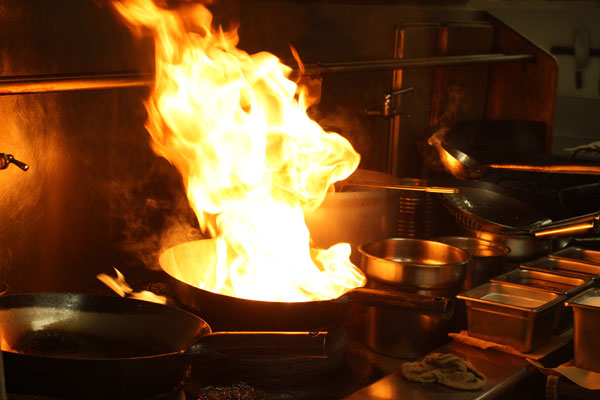 Hudson's Bay has a fantastic deal on a wok right now. Get the Zwilling J.A. Henckels Truclad 13 inch wok with lid and rack for only $75, with a regular price of $249.99.
I do the majority of the cooking in my family, but when my husband does cook, he likes fried food. Problem is, he doesn't have a deep fryer. What does he use? My cast iron pan. And when I go to use it, it is full of oil. I told him he needs a new solution for his deep fried love and that solution could be this wok.
While a wok isn't really for deep frying, I have seen it used for that purpose. With the deep bottom, it is much better than the short-edged pan he is using that splatters my entire kitchen with grease.
When the wok is not filled with oil, I could use it too, for healthier cooking, especially of the Asian recipes that I love. It could even be used for steaming.
It has a patented handle that is ergonomic for those who use it in a traditional wok style for less elbow strain.
At first I wondered if this truly was a good price, I mean $75 seems a bit steep, even if the regular price is $250. But, other stores confirmed that this is a fantastic deal. Shop.ca sells this wok for $169.99. Amazon sells it through the Zwilling secondary seller for $112.
I would have liked to have found a review for this wok, but I think that the name Zwilling J.A. Henckel is a pretty well-known name in kitchenware, so it can be trusted that this is a quality product.
Shipping is typically free on orders over $99 unless you have an HBC card, which means shipping on this item will be free (at $45). Otherwise you are looking at $5.95, which is not too bad.
Photo credit: Blondeeo2
(Expiry: Unknown)