Hudson's Bay Canada: $15 Off $75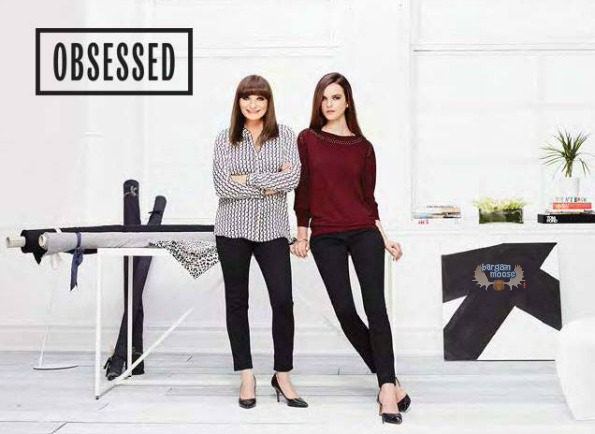 This week at Hudson's Bay, spend $75 and enjoy an extra $15 off with our exclusive coupon. This discount applies on almost everything, sale priced and regular, so get shopping and keep your money in your pocket.
Click here to shop @ Thebay.com now
Coupon Code: CEBK35
Discount: $15 off $75
Expiry: 2nd October 2014
I've been doing quite a bit of shopping at Hudson's Bay lately. I really love their line of William Rast jeans, as I've blogged before. Bargainmooser Krista got me interested in them as she had heard all about this Justin Timberlake co-creation. I love the fit and style of them on my body and I need another pair. They also sell other forms of clothing, but the jeans are my favourite.
While these William Rast Blair baby boot cut jeans are not on sale, they are priced right at $69.99. If I got myself this really cute William Rast roll sleeve graphic tee, which is on sale for such a low price of $7.49 from $24.99, my total would reach over $75. I could then get the $15 off, which essentially gives me the t-shirt free and a discount off the jeans. Even if I wasn't really interested in getting a t-shirt, it gets me up there enough to get the discount and pays for itself.
I also recently got myself some dresses from Hudson's Bay and I got so many compliments on one of the dresses after posting a photo of myself on Facebook, I feel like I need to buy more! The best thing was that the dress was regularly $90, which I was happy to pay but got to the cash (I bought in-store) and the dress was only $20! It was definitely a very good find!
At the end of the summer, I also stocked up on swimwear for myself with some hot discounts. We might be taking a trip south this winter and my husband needs a little bit of swimwear. He would love these Polo Ralph Lauren Sanibel striped jacquard swim trunks. They are already a fabulous deal at $39.99 with a regular price of $98.
Shipping is free when you spend $99 or more and if you are already spending $75, you might just want to find a few clearance or sale items to get you up to that total and save that fee. Look for more exclusive Hudson's Bay coupons in our forum.