Hudson's Bay Boxing Week Flyer - We've Got All The Details (Starts December 25)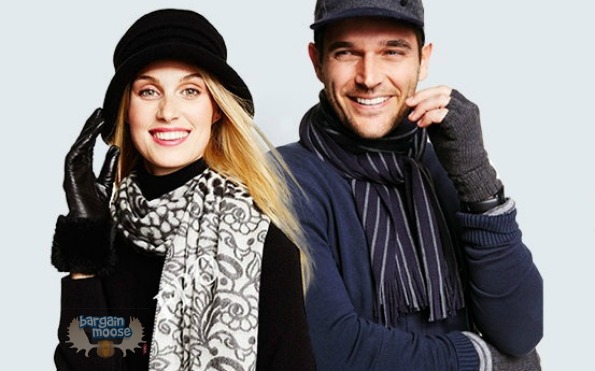 With most stores opening early on December 26th for Hudson Bay's Boxing Day sale, you can also shop online on December 25th at 12am. We've got the details of their Boxing Week flyer and I want to highlight the hottest items for you.
Cookware is going to be a huge seller this Boxing Day with their Henckels sale that has up to 70% off. One set to be on sale will be the Quadro 10-piece stainless steel cookware set with a regular price of $649.99. While it is already on sale for $325.99, it comes nowhere close to the price it will be on Boxing Day - $209.99. Not just the cookware will be on sale, they are going to have 40% off their knives.
If clothing deals are what you are after at Hudson's Bay this Boxing Week, they are going to have 60% off women's fall/winter dresses and other fashion including plus size, from all the hottest brands.
Jewellery is going to be 60% off as well, whether you like diamonds, gemstones, pearls or gold.
Lord & Taylor cashmere sweaters are a splurge you'll want to take this Boxing Day, with crewnecks, v-necks, turtlenecks and cardigans only $64.99, with regular prices as high as $179.99.
Lord & Taylor also does makeup and get 60% off the holiday colour collections, regularly up to $38, now down to as low as $6!
Men can stock up on their boxers, with lots of brand names for 40% off. Boots and shoes for men will also be 50% off, including the $150 Timberlands that will be down to $75.
As if you need more chocolate, you actually should get it with 50 - 70% off all Christmas confectionary.
Towels and pillows might need to be stocked up after Christmas and you can as they are buy one, get one free on various barnds like Lauren Ralph Luren, Glucksteinhome and the Hotel Collection. You'll also be able to take an extra 50% off clearance linens.
If you are flying away this winter, well, lucky you and even luckier is that the Samsonite rhapsody luggage collection is 60% off. Pay between $152 to $192, with regular prices ranging from $380 to $480, this Boxing Day.
And, what you've all been waiting for - the KitchenAid classic stand mixer is going to be $199.95, with a regular price of $399.95. Other KitchenAid small appliances will be 40% off.
If deep frying is on your January list of to-dos (its on my husband's, trust me), the T-fal Actifry Gourmet will be $169.99, which is $80 off.
If your old tree is on its last Christmas, don't wait until next December to get a new one. Take advantage of up to 70% off Christmas trees and other collectibles.
When shopping in store for beauty products this Boxing Week, get a $10 savings card for every $50 you spend.
Next year Boxing Day I think we are going to buy a new sofa and this Natuzzi edition Trieste II 117" italian tanned leather sectional sofa is a serious steal. It was $3699 and now only $1849.
Here's part of the flyer and you can view it all here:
[gallery link="file" ids="200995,200996,200997"]
(Expiry: varies)