HomSav Canada: IScreenYouScreen Art up to 50% Off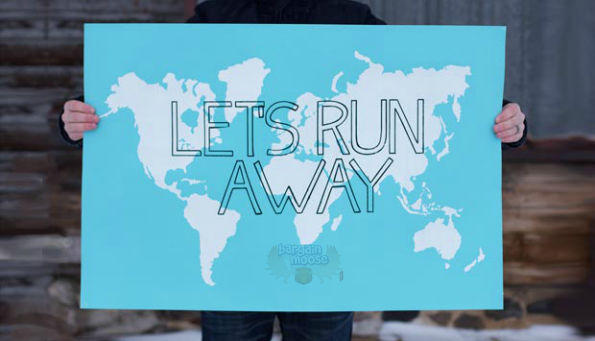 HomeSav Canada has a great deal on right now on IScreenYouScreen art.  Save up to 50% the regular prices of these beautiful inspirational prints.
Here is a quick little description of these screen pictures:
Sticking to a mixture of vintage and modern aesthetics, this sale features screen prints made by hand with unique sayings and images. To the Harmon team, imperfections are what make each piece their own and a truly unique work of art.  Proving this art is worth seeing, they have recently had two large paintings featured in the Denver Smithsonian Gallery's Redline Exhibit.
Prices start at just $19 for a fun and inspiring print and the most that a print will be is just $36.  All of the prints are done by hand which to me means a better quality than when they get mass produced.  I like the idea of having artwork in my home that means something instead of a picture that might look nice on the wall be there is no meaning behind.
HomeSav Canada offers free shipping for all orders over $100. If you choose to spend less than $100, the most you would have to pay for shipping is just $9.95 which I think is very reasonable for a large picture.
(Expiry: 8th July 2012)