Homesav: VacMan Sale, Mini Vacuum Cleaners For Just $12 (Was $33)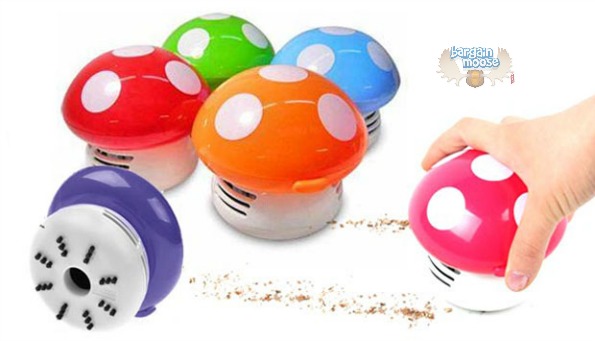 Homesav is offering miniature vacuums by VacMan for just $12, regular price, $33. Sale ends in 2 days. Vacuums take 2 AA batteries and are available in many designs and colours.
I thought these were simply one of the cutest things I have ever seen. These little vacuums would be handy for my desk, with the pencil shavings and crumbs at the end of the day. Talk about adding a little fun to routine, or a conversation piece. Kids will just love them.
Styles and colours available:
These will be great for my grandchildren, the next time they have a little mess on the table or carpet, they can clean it up and have tons of fun at the same time.
The manufacturer website is www.vacman.co, although it seems to be under construction at the moment, so I really have nothing to compare price to.
Shipping:
$4.95 up to $25 purchase

$7.95 from $25.01 to $50

$9.95 from $50.01 to $100

Free shipping for orders over $100
(Expiry: 25th July 2012)