HomeSav Canada: Ecologica Eco-friendly Handmade pieces up to 81% off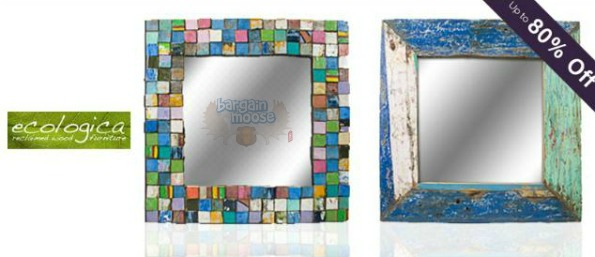 HomeSav Canada keeps putting out some really great deals lately.  They have another one on until 17th April 2012.  All Ecologica Eco-friendly handmade pieces are on sale for up to 81% off the regular prices.
I am really impressed with how gorgeous some of these pieces are.  They vary in price from $38 all the way up to $674.  I absolutely love this 4 panel room divider on sale for just $274 (regular prices is $917). That is 70% off the regular price.  I actually was looking for one of the room dividers about a year ago and ended up not getting one because any one that looked nice was insanely expensive.  I love this one because it is really unique and you just can beat handmade anymore!
As an added bonus to this sale, most items also come with free shipping when you spend $100 or more.
(Expiry: 17th April 2012)