Home Depot: 20% Off all Indoor Plants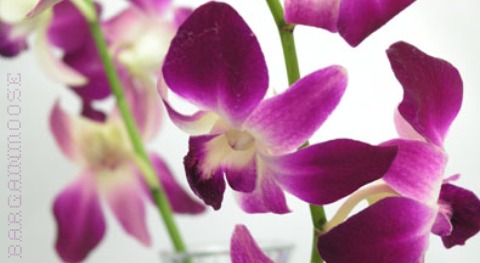 I am far from a green thumb, but I confess we try and keep 3 plants alive in our south-ish facing apartment. It is just so nice to have something alive and green that isn't mold in our house! I am sure people share my sentiment so I am sharing Home Depot's sale on indoor plants. Unfortunately this is in-store only, but who really thinks their plant would survive being delivered... seriously?
This sale starts Thursday and goes for a week. The indoor plant sale also includes Orchids, I'm not sure why they single them out as I have never seen an Orchid that could happily survive outside in Canadian weather, but they do! I love orchids, dendrobium orchids are my favorite flowers. Yes I had to memorize that word years ago. :-D I have included a picture of my favorite flower above so you can see why I love them.