Half price Jumboz Stufferz Pillow Pets now $15 @ Sears.ca!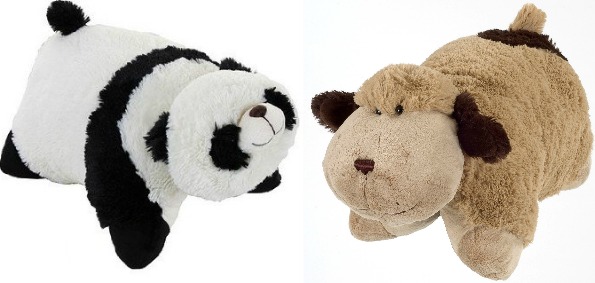 Sears Canada has some great discounts on toys today. You can get up to 50% off select toys and kids items, which happens to include these completely adorable Jumboz Stuffers! There are two to choose from: a panda and a puppy. They were $29.99 but with 50% off they are just $14.99.
These cute little critters are perfect for any little one - and I am tempted to buy one for myself! Just insert a pillow and voila! You have yourself a totally adorable, comfortable and affordable pillow pet from Sears.ca for just $14.99.
Your new Jumboz Stuffer will require two standard size pillows. Once inserted, fasten the velcro on the back to seal it up. They are about 30" in length and best suited for children 3 and up. I could totally see my son cuddling up with the puppy or panda to watch his favourite movie. These same pillow pets sell for $30 and up elsewhere in Canada.
Sears.ca offers free shipping on orders over $49. Today they have quite a selection of toys and such on sale for 50% off, so I am sure it would be easy to spend $49. If you send $50 then there is also a coupon code to get $10 off $50 in our Bargainmoose forum. If you just want one pillow pet, then you can opt for free pickup and get it at one of 1300 Sears Canada locations.
(Expiry: 27th January 2016)