From $64 - Select Chateau Imports Furniture, 20% Off + Free Shipping Online Only @ Giant Tiger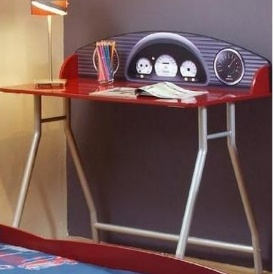 Select Chateau Imports Furniture that is selling online at Giant Tiger is 20% off starting today and you must remember to use the code CHATEAU during checkout.
It's interesting to see the different types of furniture they offer. One piece in particular caught my eye because it is so different from what you would typically see. This Astor Car Range Study desk is on sale for only $144, and includes free shipping because it is over $75.
I also liked the look of this Little Woods Grey Occasional Chair. I could see this as a perfect accent piece to a front entrance area. This chair is on sale for $159.99 down from $199.99

There are other pieces of furniture such as headboards and chairs, so you will want to head back over to the first highlighted link.
Shipping is free on orders over $75 and all furniture in this selection is over the minimum amount required to receive free shipping. Only the bed frames are under $75 after the sale price, but it appears that Giant Tiger offers free shipping based on the price before discount!

(Deal expiry: July 19th.)