Cuisinart Compact Deep Fryer Was $80 | Now $46 @ Sears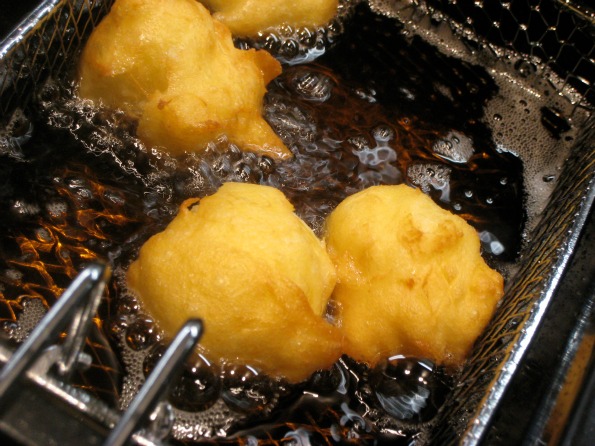 I am not much for deep frying, except when it comes to deserts. Deep fried Mars bar, jelly donuts, and more are delightful when done right. Of course, I also love fries both made with potatoes and sweet potatoes. If your home needs a deep fryer, then pick up this Cuisinart Compact Deep Fryer on sale from $79.99 down to $55.99. After you use coupon code 941612528 - for an extra $10 off $50 – this deep fryer comes down to $45.99. Pick it up for free at over 1300 Sears Stores and Sears Outlets across Canada.
Helllllloooooo jelly donuts... my goodness I love them. Homemade are most certainly the best! I would devote hours to making donuts in my deep fryer. Now, I price compared this unit to make sure you are getting the best deal. Bed Bath & Beyond is currently selling it for $69.99 and the cheapest one on Amazon Canada is $89.99. Newegg has it for $72.95. Now, this little unit is pretty highly thought of.
On every website I looked at, it had outstanding reviews. The only complaints or bad ratings were from people who did not read the 'compact' part and thought the deep fryer was too small. For reference, this deep fryer holds up to 1.1 litres of oil and the basket holds up to 3/4 pound of food. That nonstick bowl has an attached heating element for perfect frying.
One reviewer at Sears said:
I bought this little machine on speculation for my husband and I and love it! It does a great job for one or two people. I am impressed with the little amount of oil that it uses for cooking and no smell in the house afterwards. Love it so much I bought a second one for the cottage.
A lot of people have commented on how little oil it uses and how wonderful the little device is. They recommend it best for one person, couples, but no more than three people as it just isn't large enough for larger families. If you want to experiment with deep frying this year, then try out the Cuisinart Compact Deep Fryer from Sears.
For shipping, either pick-up at a local store or outlet OR you could add something on to your cart to bring the cart to $49 for free shipping to your home.
(Expiry: Unknown)