Canadian Tire: $150 Off iRobot Roomba 630 Vacuum - Now $300 (In-Stores Only)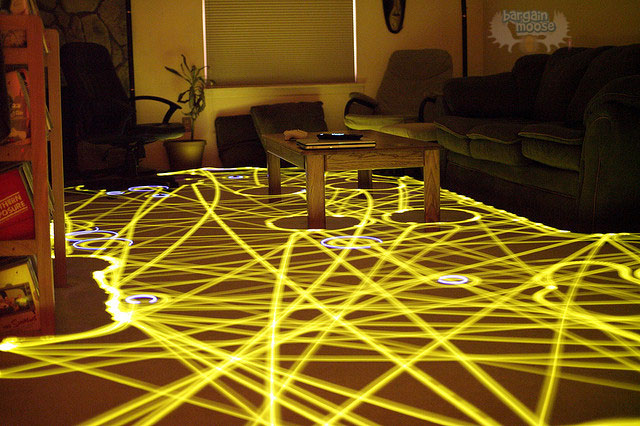 Cleaning sucks. Wouldn't it be nice if you could just skip this annoying chore altogether and have more time for yourself? The Roomba may be the solution and luckily the 630 model is currently on sale for $299.99 at Canadian Tire but only in-stores. It was originally priced at $449.99, thus putting it at a 30% discount.
Since I have two cats, I recently bought the Vileda ViRobi because it's a more affordable version of a robot vacuum but needless to say, it didn't exactly perform the way I wanted it to and I have since given it to my parents.
With two cats and a baby, I need a better solution and the iRobot Roomba 630 vacuum looks like it could definitely get the job done and leave me with more time to run after the baby. ;)
Originally, I was a little wary of whether it would get the job done, especially since it is on the pricier side but the reviews are very reassuring. All of the reviews on Canadian Tire's are for the more part 5/5 stars, with only one giving this vacuum a 4/5 star review. Here's what one reviewer had to say about it:
Thought about buying this for years actually, but through it was a gimmick. When they went on sale at Christmas, I broke down and bought one. End results? Why didn't I buy one sooner!
And here's another review:
I was leery about a robotic vacuum, but the IRobot is incredible. It not only does all the work for you but it does a great job. I have lots of pets, so lots of fur everywhere. IRobot picks it all up...you do have to clean the roller regularly but you don't have to do the vacuuming!
Here are some of the most noteworthy features:
Works on hardwood floowers, carpet, tile & laminate flooring
May be scheduled
Comes with virtual walls to block certain sections
3-stage cleaning system
Dirt detect
On Amazon, the iRobot Roomba 630 vacuum is currently on sale for $379.99 (reg. $512.14).
As I already mentioned, this deal is in-stores only but make sure to check if your local store has it in stock first by entering your postal code on the Roomba 630 product page.
(Image Credit: Chris Bartle)
(Expiry: Unknown)