Canadian Deals: Free $15 Gift Cards Wal-Mart Canada!!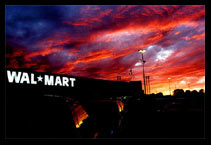 I think this is a pretty great promotion from big old Walmart Canada!! You have to spend $40 on these Proctor & Gamble brands: Iams, Cascade, Charmin, Bounty, Febreze, Gain, Pringles, Swiffer, Tide, and Puffs. Then fill in this printable form from Walmart, attach your original receipts, and claim yourself a free $15 Wal-Mart gift card!!
What's great about this promo is that you can use multiple receipts… meaning you don't have to buy these things all at once. For example, save up all your receipts from January purchases, and at the end of the month add up all the applicable products to see if you qualify for the mail in rebate. This promotion applies to purchases up to the end of January 2009.
It will be really easy to spend forty bucks on these items. I could spend $40 on Pringles alone!!
Point to note: Make sure you read the instructions very carefully – follow them and you should receive your free gift cards without any problems.
Thanks for the gorgeous piccy ryanbooth!