Bedding on Sale from $17.99 @ Wayfair Canada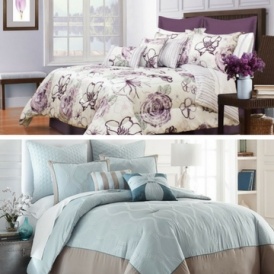 I've been looking to up-size my bed for a while, and I'll need some new sheets to go with it! I don't even have a mattress or bed frame yet, but these deals are too good to pass up – so I'm going in on them anyway!
This week at Wayfair Canada, you can score bedding sets for up to 70% off – including ones from $17.99!
Instead of spending a fortune on bedding, I find it's always a good idea to wait until a Wayfair Canada sale pops up – and these prices are definitely worth it!
Take a look at these deals:
This deal only lasts for six more days, so make sure you get your orders in soon!
Receive free shipping when you spend over $75.