(61% Off) My Little Pony Figures @ Walmart.ca & Free Shipping (Only $3 Each!) (EXPIRED)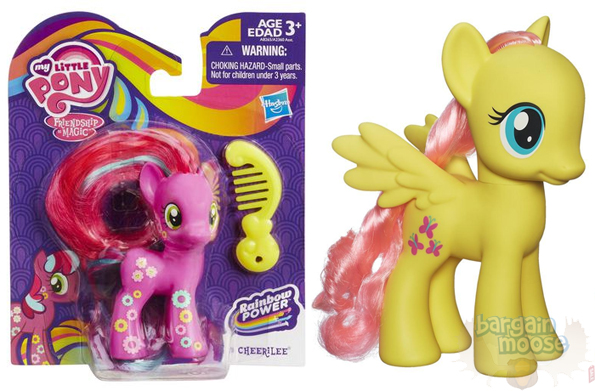 While browsing the clearance section at Walmart.ca, my deal-spotting eagle eyes spotted a range of toys in there, the My Little Pony Figures. While many in the range are already out of stock, there are still a number of figures left which have been reduced by 61%, down from $7.74 to only $3 with free shipping!
When you click the above link, hit the sort by "price" and you will see the items sorted from lowest priced to highest priced. You'll then spot the figures which are currently on sale for only $3 with free shipping.
Here's a quick breakdown of the ones that I see which are currently available at this price:
I have a feeling that the image in the Pinkie Pie figure might also be wrong. I think Walmart have accidentally switched it with this item. As far as I can tell, you'll only get the single figures in the set, not that larger set with all the accessories.
As we've seen with Walmart over the last few months, stock of items from their clearance section is limited, so this deal could sell out at any time. Sometimes we've seen hot deals from the Walmart clearance section last for mere minutes. But many Moosers get the chance to score bargains there! This is exactly the kind of thing I would buy for my pressie cupboard - to have for emergency birthday party invites!
I've never really been much of a fan of My Little Pony, perhaps as I never owned one as a child. If I recall correctly, my sister did own a blue My Little Pony, which was much loved. And it also saw the scissors very often… in impromptu mane-trimming exercises. Are you a My Little Pony fan?
(Expiry: unknown)