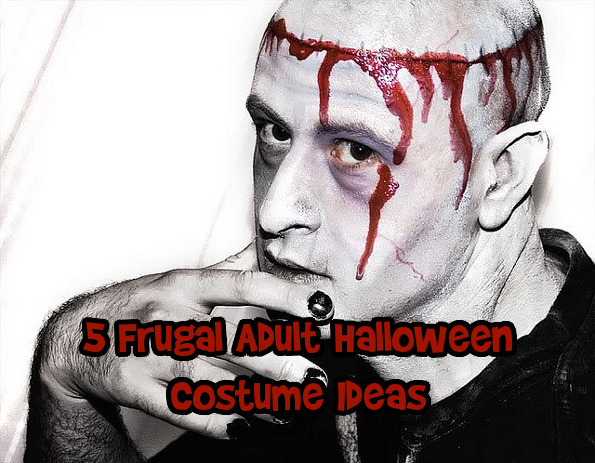 In September, Halloween candy was already available in stores, signaling the need to start looking for costumes. If you haven't gotten an idea for your Halloween costume yet, you still have some time (and some ideas), so try not to panic.
If you're not interested in wearing your lingerie outside and calling it a costume one day of the year, or if you're not interested in spending $100 on your Halloween costume only to wear it once, here are some frugal costume ideas that you can either make or buy that won't break the piggy bank.
In addition to being easy on the wallet, these costumes aren't time consuming to make!
She-Ra, the Princess of Power
This is actually what I plan to be. The costume could have cost $59.99 if I bought it online, ready-made, but instead I decided to be creative and put it together myself. The costume cost a grand total of $5 plus tax. Hitting up the dollar store is a great idea.
What you'll need:
• A white skirt (probably in your closet somewhere)
• A white tube top (probably in your closet somewhere)
• Poster-board (yellow) $0.50
• Gold tiara ($2) yes, I know, she doesn't actually wear a tiara, but it's close enough
• Brown knee high boots (a fall wardrobe quintessential so you probably have this already)
• A plastic sword, Princess of Power style ($1.99)
• Red fabric to make the cape
There's my costume. I'll use the yellow poster-board to cut up the cuffs for the forearm, and cut out the yellow poster-board to She-Ra's style so that it fits on the white shirt (and just tape it on).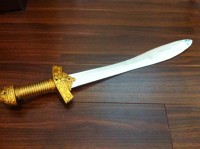 Bane from Batman
This is another easy costume that isn't very expensive (unless you want the voice box that Bane wears to actually change your voice). All you need is a motorcycle vest and some cargo pants with a large jacket and some sheepskin trim. The voice box face-piece is the expensive accessory but you can find one online on Amazon.com for $20 or so.
A Cop
Aviators, a blue collared shirt, and black bottoms are all you need for this costume. You'll likely have all of this already. You can easily get a badge, cap, and handcuffs from any dollar store at this time of year.
If you want to compete with the lingerie clad young women who are dressing up as Victoria Secret angels or whatnot, you can add a little spice to this costume by wearing knee high boots and some fishnet stockings.
Paper Bag Princess
I don't think this one needs much description, but one of my friends dressed up like this many years ago for a Halloween dance party. All she did was use brown paper (you know the kind for mailing and wrapping things) to wrap around herself like a tube dress.
To make the crown, you can use toilet paper rolls and cut them up.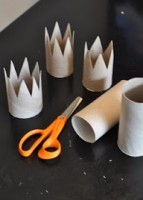 "Serial"/Cereal Killer
I made this costume one year (many moons ago) for a Halloween dance party (yes, the same one mentioned above). I got a lot of kudos for the creativity and it was definitely a conversation striker since many people didn't know what I was.
You'll need:
• A cereal box
• Red paint for fake blood
• A fake knife
The cereal box makes you the "cereal" killer, get it? Okay, maybe not.
The Nonny Mouse has a even cuter look for a "cereal" killer- all you need are those small cereal boxes and some plastic knives. And a shirt you don't care about.
As you can see, dressing up for Halloween doesn't have to be expensive, though it certainly can be if you decide that you need a pre-made costume for $74.99 at the local costume shop. That being said, sometimes when you're out on Halloween partying, seeing all the expensive, fancy, and decked out costumes some people have really makes your day.  I've seen people who dressed up as the Ninja Turtles, as the ensemble for Mario World, and even Transformers' Optimus Prime.
I've also seen a lot of young women in lingerie who call that a costume, which is sadly often the case these days in the hyper-sexualized adult Halloween parties.
Bargainmoosers, do you have other "tried and true" frugal Halloween costume ideas?
Photo Credit (gaudiramone)