These little stickers are taking over Instagram in the cutest way! Baby milestone stickers are an adorable (and easy) way to show off your little one's growth and big moments.

But if you've looked into baby milestone stickers, you know one thing: they can be expensive. Sure, you can make them yourself, or you can find some on sale!
So we put together this list of where to find the best deals on baby milestone stickers and cards in Canada! We'll update it regularly, so you'll always be able to find the latest stickers and sales!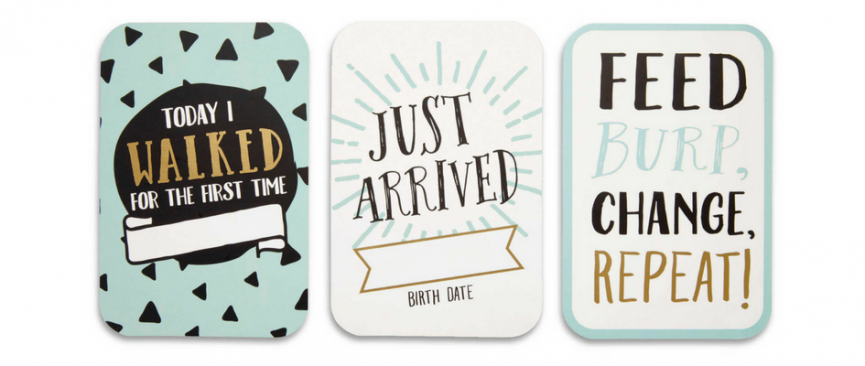 Pearhead Milestone Photo Cards
This is a set of 15 double-sided 4" x 6" cards that can make even the most mundane of baby tasks (like feeding time and diaper changes) extra special!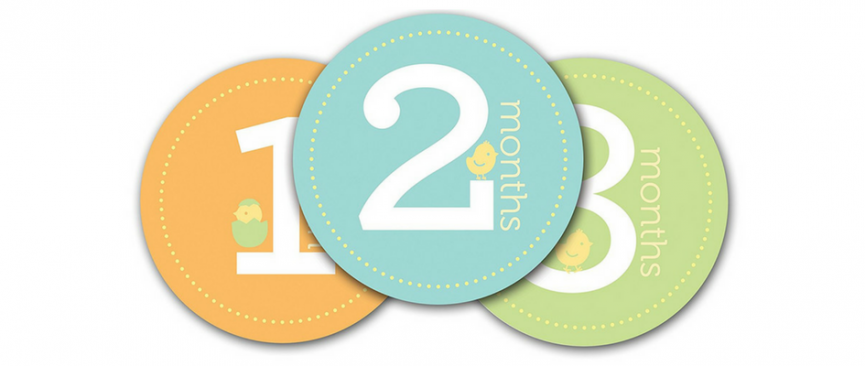 Pearhead First Year Belly Stickers
Pearhead makes all kinds of milestone stickers, but some of their most popular ones are the First Year Belly Stickers, which let you document each month of that precious first year!
Pink Belly Stickers
Blue Belly Stickers
Yellow Belly Stickers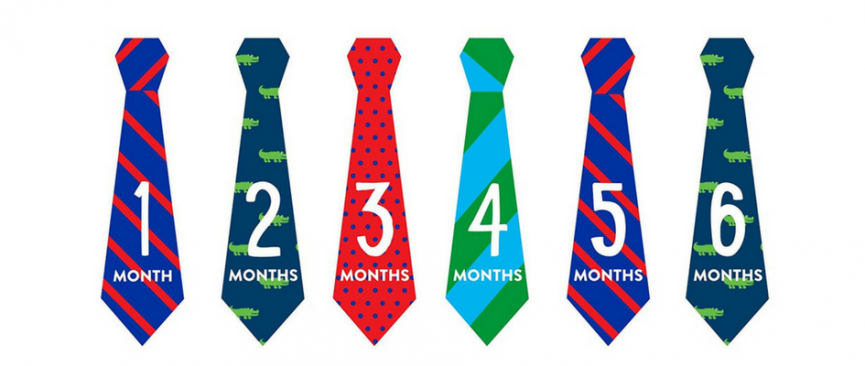 Pearhead Baby's First Year Tie Stickers
These are a snazzy little variation to the belly stickers that class your photos up a notch with a new tie your kiddo can wear every month!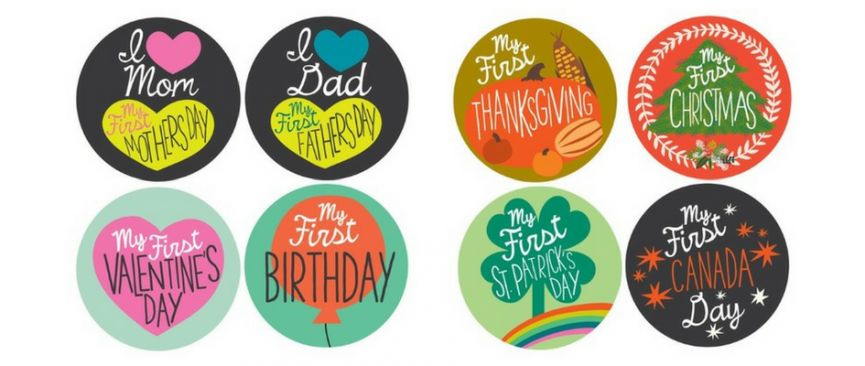 Lucy Darling My 1st Holiday Stickers
This is a really cute idea that I haven't actually seen before! You can use these one-a-month stickers to celebrate all your little one's first holidays and occasions, from Canada Day to Christmas!
Did we miss any you've seen on sale? Let us know in the comments!