In case you haven't heard, Instant Pot Cookers have taken over Canadian kitchens. And if you're looking to score a deal on one, check out our list of where to buy the Instant Pot in Canada! You can also check out the Instant Pot Recipes book if you need some extra recipes.
The Instant Pot Cooker is well known for speeding up cooking times and using 70% less energy than other appliances. The idea is to replace rice cookers, slow cookers, steamers, pressure cookers, and warmers, with one pot that can do it all.
There are all kinds of different models and sizes on the market, including the Duo Plus, Duo, the Smart, the Lux, the Ultra and the Gem – and we'll let you know if and when any of them go on sale!
Here's where you can buy them:

Instant Pot Duo Plus Pressure Cooker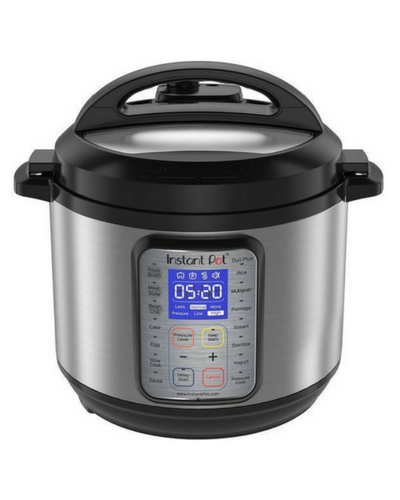 The newest edition to the Duo series, the Duo Plus has 9-in-1 capabilities meaning it can be used in place of a pressure cooker, slow cooker, rice/porridge cooker, yogurt maker, cake/egg maker, or can be used to sauté/seare, steam, warm and sterilize. It also has 15 smart programs, transforming all the leg work involved in some of your favourite dishes into the push of a button.

The 6-quart seems to be the most popular option for this model, and for the best price you're going to want to go to straight to the source - Instantpot.ca has if for $159.95.
Instant Pot Duo Pressure Cooker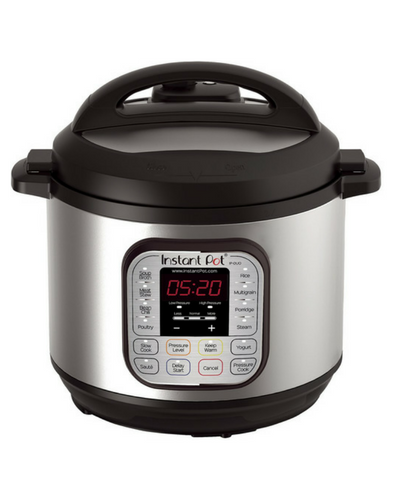 The Duo is the number one selling model and if you've got a lot of mouths to feed (or like cooking in bulk), the 8-quart pot is the one to get. It has received great reviews and is also available in 6 and 3-quart options. It features 7-in-1 capabilities and 14 smart programs.
I haven't been able to find the 8-quart in many places (or it's been sold out). But you can get it on Amazon.ca for $199.99.
Instant Pot Lux Pressure Cooker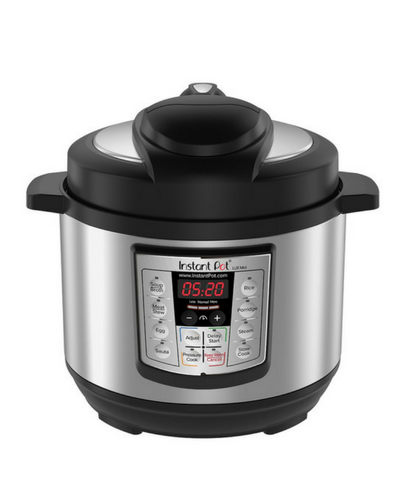 The Lux model can replace 6 small appliances, and is the most economical option. The mini (3-quart) is ideal for small families or to use while travelling to help keep meals quick and healthy. With 10 smart built-in programs, getting dinner on the table is a cinch!
You can get the 3-quart Lux for only $79.97 at Walmart.ca.
Instant Pot Ultra Pressure Cooker
The Ultra is a 10-in-1 pressure cooker with 16 built-in smart programs; which means it has the broadest capabilities. This also means it's the most expensive. But if you're going to take advantage of all of the different features, it's definitely worth it!
For the best price, you'll want to shop at Instantpot.ca where you can get the 6-quart model for $189.95.
And in case you need a preview of all the things the Instant Pot can do ...