By now, it's probably no secret that I love shopping at Urban Outfitters. However, their prices can be a little steep, especially when it comes to new arrivals. That's why I try to bookmark or fill my cart with the things I want to buy, and then wait for something like their Apartment Sale to pop up.
The store is probably best known for their trendy clothes and accessories, as well as the vintage vinyl, cassettes and record players they sell – but I'd argue that their sales events are also pretty high up there.
Urban Outfitters is pretty much a one-stop shop for everything fun and funky, including gifts, cosmetics, décor, bedding and even Halloween costumes. And to help you save as much money as you can on all those goodies, we put together this Urban Outfitters sale calendar. Consider it your guide to shopping at UO, complete with a rundown of all their major sales and a our money-saving tips. So what are you waiting for?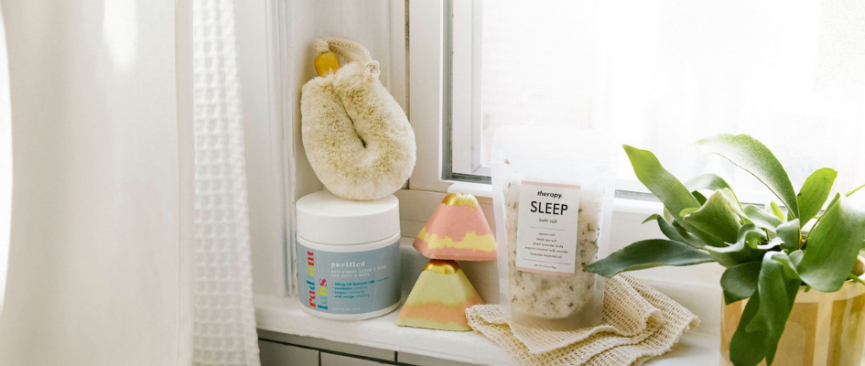 Tips for saving money at Urban Outfitters
One of my favourite things about Urban Outfitters (besides, you know, ALL the home décor) is that they almost always have something on sale, if you know when and where to look. And while they can't have a massive clearance event on all the time, there are a few ways you can scrimp and save year-round.
1. Join the UO Rewards program
Lucky for us, Urban Outfitters has a loyalty program! It's called UO Rewards, and it's absolutely free to join. All you need to do is sign up online, and you'll have the chance to earn $5 rewards and additional discounts during sales events. Plus, it'll make checking out even easier if all your delivery information is already saved.
2. Sign up for Urban Outfitters emails
If you want to get the scoop on any upcoming Urban Outfitters sales and promotions, it's worth signing up for their newsletter. They'll email you whenever a new deal is coming up, so you won't miss any big events. And yes, they sometimes give subscribers advance warning about sales, as well as some exclusive offers.
3. Use SPC at checkout
In addition to their annual Student Discount, Urban Outfitters Canada also lets you use your SPC card to get a discount every single time you shop with them. Just show your card (and student ID) at the till in stores and make sure you enter it when you shop online. You can buy an SPC card online.
4. Pick up your orders in-store
If you want to save a little money on delivery fees, you can try picking up your order from a store near you. This doesn't work everywhere, though, and I can't remember the last time I saw something online that was available for pickup at my local Urban Outfitters. However, it's always worth checking, especially since standard home delivery in Canada is an extra $9.95, and express shipping costs $29.95.
5. Watch for sales (and then get a price adjustment)
This one I actually didn't know until I started digging through the Urban Outfitters Canada website more closely, but they offer price adjustments! If something goes on sale with 14 days of your order shipment date, Urban Outfitters will refund you the price difference – so make sure you keep those receipts.
6. Don't forget about the sale section
I know this one goes without saying no matter where you shop, but it's especially true at UO. Over the past few years, I've never seen them with anything even close to an empty sale section, so it's always worth checking out all the clothes, shoes, accessories, beauty products and homewares they have marked down.
7. Look for an Urban Outfitters promo code
Urban Outfitters promo codes are incredibly rare, but that doesn't mean they don't exist. After all, they have a space for you to add a promo code at checkout. Before you shop, check the Current Promotions page on their website. Whenever they release a new promo code, they'll usually list it there.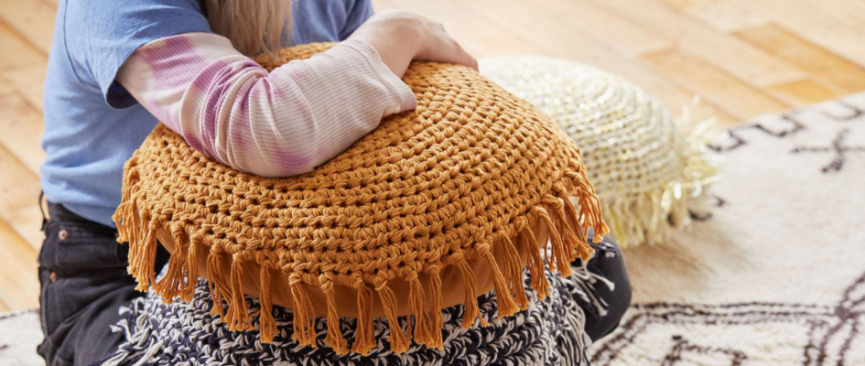 When is the next sale at Urban Outfitters?
Mark your calendars, because these are the sales you don't want to miss! The biggest events at Urban Outfitters only happen once a year, so we wanted to give you as many details as we could about their upcoming Black Friday Sale, as well as the Urban Outfitters Student Discount and a few more deals.
The Urban Outfitters Home Sale + Urban Outfitters Apartment Sale
Seriously, nothing is better than a good apartment sale. Urban Outfitters is known for two major home events: their Home Sale and the famous Urban Outfitters Apartment Sale. They both happen every so often, and they're when you can score up to 50% off things like bedding, décor, rugs, lighting, bath accessories and barware. If you want to know when the next one is happening, just stay tuned to our Facebook page!

The Urban Outfitters Memorial Day Sale
Okay, this one mostly takes place in the United States, but the Memorial Day Sale does occasionally include a few deals that extend north of the border. We've seen them run sales leading up to Memorial Day in the US only but then offer sale items for 30% off in both the United States and Canada after the holiday weekend.
The Urban Outfitters Student Discount
Students, this one is for you! Once every year, Urban Outfitters holds a one-day discount for students across Canada and the United States. It's known as their Student Discount event, and it tends to happen in early June (so you can consider it a treat for making it to the end of the school year). In previous years, anyone with a valid student ID received 10% off your entire purchase – so here's hoping they bring that back!
The Urban Outfitters Black Friday Sale

This is the big one! The Urban Outfitters Black Friday Sale is always somewhat of a mystery, and the Black Friday page on their site definitely isn't dropping any hints – except for the fact that their BF event will begin on Friday, Nov. 29. But while we don't know exactly what will be on sale this year, we can say that they're planning a joint Black Friday and Cyber Monday event. That means you can expect to see deals all weekend long through Monday, Dec. 2! I'm just hoping they'll have Mario Badescu marked down ...
---
Do you have any tips for saving money at UO or favourite times of year to shop? Let us know your advice below. And if you score any incredible deals, let us know what you got – and how – in the comments!
Sign up for our newsletter
Never miss a deal from Bargainmoose with our daily newsletter