One of the perks of going to school is that you can usually qualify for all kinds of student discounts. And some of – if not the best – student deals come from SPC.
They release a new discount card just for students every single year, and the 2018/19 card is out now. So what are you waiting for?
If you're wondering, SPC stands for "Student Price Card" – since the card gives you special prices and discounts at different stores and restaurants, just for being a student.

Each SPC card costs $10, but it might be one of the most worthwhile investments you can make as a student (you know, besides all those textbooks you need to buy). That one card lasts for an entire year and gives you 20% off more than 450 brands – so it could save you money every time you shop.
Who can use an SPC card?
Obviously, SPC is for students. You can buy and use a card if you're in elementary, middle, junior or high school or attending a university or college – regardless of your age. However, any cardholders who are 16 years of age or older may be asked to show a valid student ID to qualify for discounts (so it's a good idea to carry yours with you). And no, your parents can't use it on your behalf.
All the SPC card stores for 2019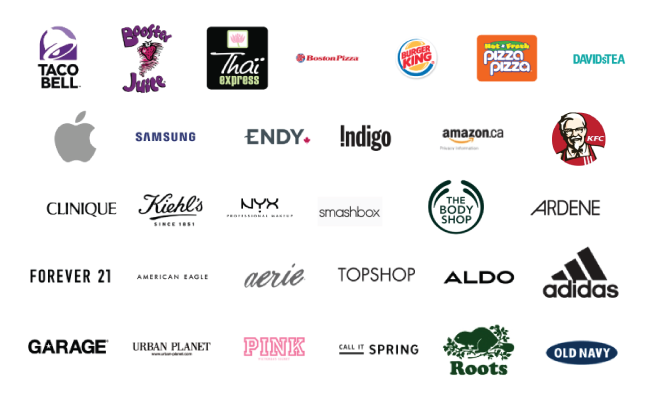 Before you can save money, the first step is to get yourself a card. You can buy an SPC card online or in-person at stores like Bentley, Call It Spring and Shoppers Drug Mart. You can see a complete list of retailers that sell the cards on the SPC website.
No matter where you buy one, each card costs $10. If you choose to purchase your card online, you have the option of entering a promo code (which are pretty hard to come by, but they're still out there!), and you're guaranteed free shipping – so all you pay is $10 even.
Now, on to the fun part! SPC lets students save up to 20% at over 450 different retailers in Canada and online. Like they say on their site, this means discounts on everything from burritos to sneakers – as well as things like mattresses, laptops, skincare and hotel stays.
Just remember that this year's SPC card is good for the entire school year (and then some), so you can score discounts from Aug. 1, 2018 until July 31, 2019.
How to register an SPC card
Once you have your card, it's a really good idea to register it online. While you don't need to do this to get the discounts, creating a profile with SPC will help them figure out where you shop and what kind of things you like – so they can send you catered offers, extra promos and even contests!
You can sign up online using your email, Google account or Facebook profile. Then, just fill out a quick form (with your birthdate, gender and other personal information), and you're set.
Can you use the SPC card online?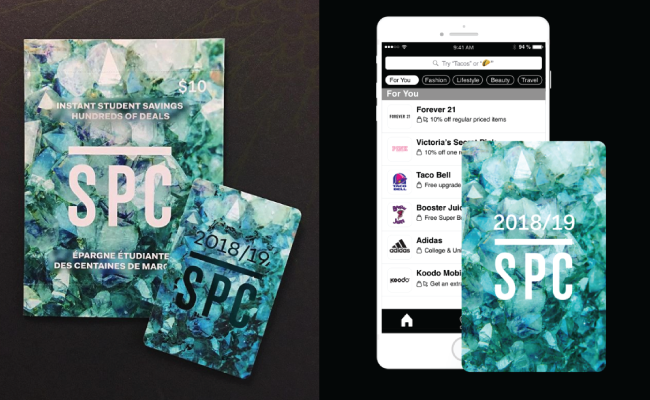 Yup, you can use your SPC card online! This isn't an option everywhere, but some stores let you enter your SPC card number as a promo code at checkout, while some have a specific field for your to enter your SPC info. In some cases, a website will only allow you to check out using SPC or another rewards program (or coupon code), so choose carefully.
But to make shopping in general even easier, you can also download the SPC app from the App Store or Google Play. You can use the app to scroll through all the discounts SPC has to offer, and you can even open it up to scan as a digital card whenever you're shopping in-store.
The BMO SPC MasterCard
There's one more way to get deals from SPC: the BMO SPC CashBack MasterCard. The card gives you 1% cash back on all purchases, as well as exclusive SPC discounts that can save you anywhere from 10% to 15% at hundreds of different stores. You can apply for the card online, and it's a pretty easy way to sign up for a credit card and SPC all at once (without paying that extra $10 for an SPC card).