Navigating airports can be tough enough when you're on your own, but it's an extra challenge trying to get the kids to the gate on time, too. Ride-on suitcases can make things a little easier, so we put together a list of everywhere you can buy Trunki suitcases in Canada to help!
So what exactly makes Trunki special? These kid-friendly suitcases started out in the UK, but they're now famous around the world. Each child-size suitcase fits enough clothes and toys for a weekend trip or something a little longer, and they all double as ride-on toys! You can tow your kiddo through the airport, or they can scoot themselves along (you know, when you're in less of a hurry).
These ride-on suitcases can be a little on the pricey side, so we'll keep an eye out on deals and let you know whenever you can find Trunki on sale!
In general, Trunki suitcases are sold at Chapters Indigo, Amazon.ca, Well.ca, Toys R Us Canada and a few more retailers. There are a limited number of different designs available in Canada, and stock tends to run out quickly – so I wouldn't wait too long if there's one you have your eye on!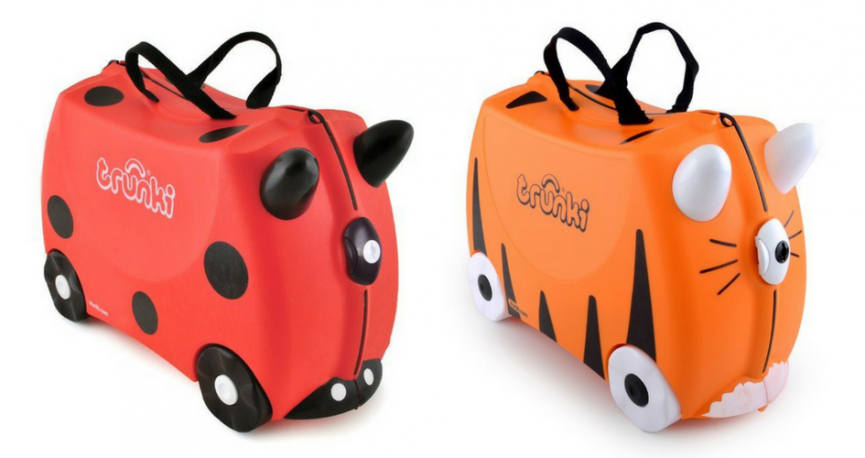 Best Deal: The best prices we've found are all at Chapters Indigo, so I'd probably look there first! They have two Trunki suitcases in stock: Tipu the Tiger and Harley the Ladybug, both available for $69.95 each and free shipping. They aren't sold in stores though, so you'll have to order one online.
Each one has a hidden inside pocket (to keep any valuables or treasures), comfy saddle seat and enough storage room to keep the kids from filling up your suitcase with all their stuff, too! They're made from lightweight, durable plastic, so you don't need to worry about them getting too banged up the first time you use them.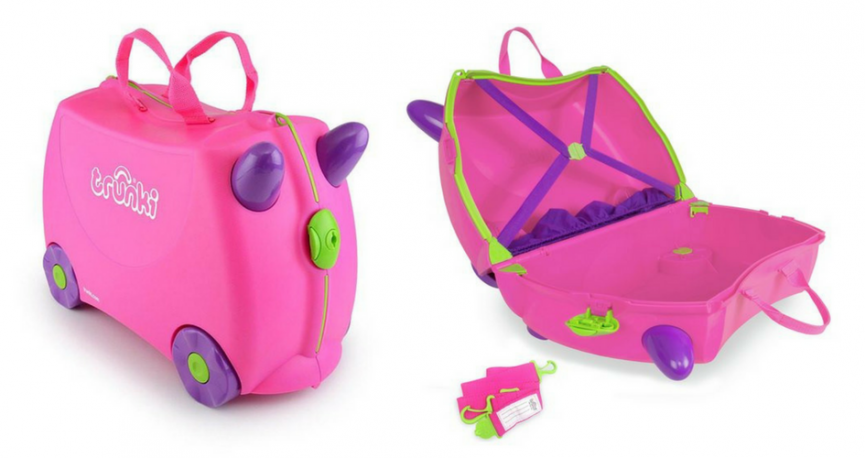 Looking for something a little different? We also found the classic Trunki Trixie at Snuggle Bugz! This suitcase sells for $69.99 each and also qualifies for free shipping!