We posted recently that the best gifts for Mother's Day won't cost you a single cent. Well, yes, it's true the best things in life are free. But... waiting until the day rolls around and then telling the mom in your life to "go take a bath" might not exactly be your smoothest move.
Unless you've got a well-planned free gesture up your sleeve already, start thinking about a unique gift idea for Mom now. You do not have to spend a lot of money but taking the time to pick out something special, handmade, or reflective of her personality will go a long way toward saying, "thanks Mom, I love you."
Here are five gorgeous and unique Mother's Day gifts, all from Canadian Esty shops and all available for $25 or less:
For Moms with Teething Babies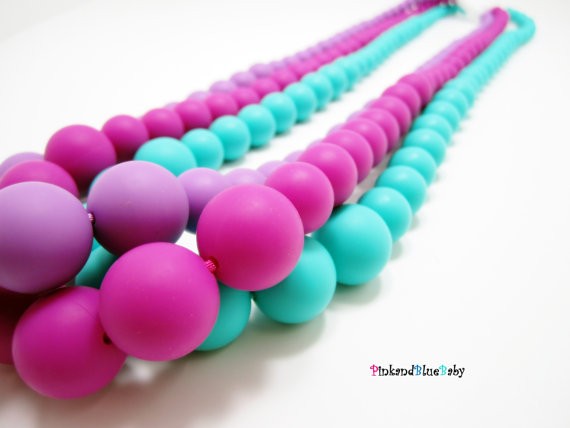 Teething is a tough time for babies and moms alike. These silicone teething necklaces from Pink and Blue Baby are just $17 and safe for babies to chew. They also happen to serve as a pretty accessory, while saving the shoulders of her favourite tops from drool and bite marks. They are made from food grade silicone, 100% non-toxic, BPA free and pretty darn cute. They are, however, not a toy and should be worn only by adults.

For the Jewellery Lover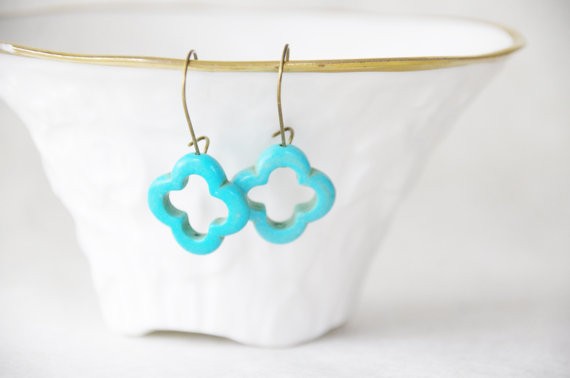 Buying jewellery doesn't have to mean splashing out on diamonds and gold. Handmade accessories that are unique and pretty are sure to get a smile from any lady who loves trinkets. These lovely handmade brass and turquoise howlite earrings from SmittenKitten Kendall are just $18 and simply perfect for dolling up a casual outfit.
For the Working Mom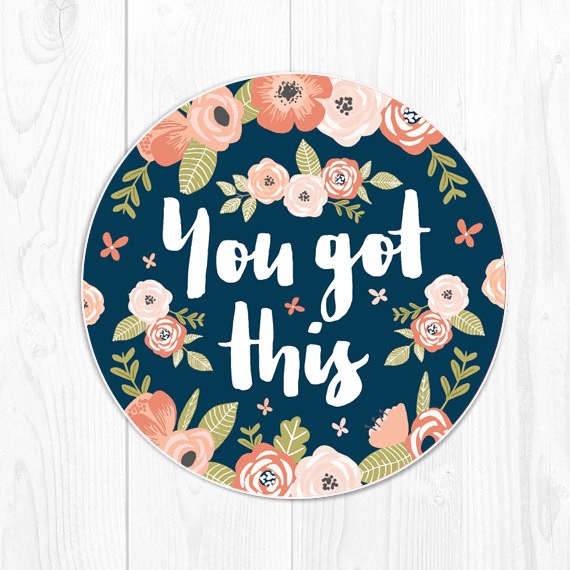 Working and mothering at the same time is hard. Whether the mom in your life heads to the office everyday, works shifts, or works part time running her own business at home, chances are there are times when she's wondering how to keep all the balls in the air. A word of encouragement can go miles and this perfect, pretty mousepad from Field Trip is a fun way to recognize how hard she works and to simply say, you got this. Just $16!
For the Mom-To-Be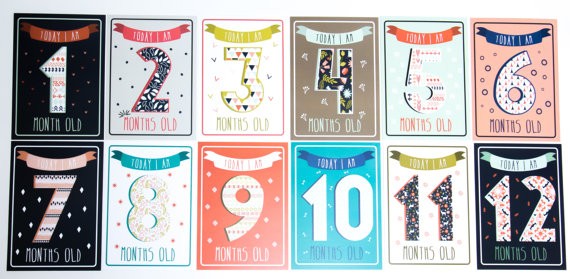 Have a friend who is expecting a baby? These cards are all the rage and are used as a way to document baby's first 12 months. Place the card with baby for a photo to create a beautiful series that captures how quickly those little ones grow! This set is just $18, all handmade in Canada by MerrilyDesigns, and also have space on the back of each card so you can document the milestones from that month. Such a great keepsake.
For Grandma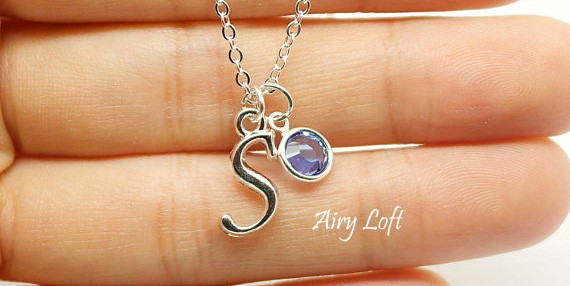 Don't forget Grandma! This lovely silver plated chain and initial pendant is a perfect choice. Give her your own initial to wear close to her heart; or the initial of a grandchild would be great too. Handmade by Airy Loft, you can customize your order by selecting one initial and chain length for $24, or if you want to break the bank just a wee bit (it's grandma, after all!) add a birthstone of you choice for just a couple bucks more.
(Note, shipping has not been included here, you'll have to arrange with the individual sellers, and be sure to check on delivery lengths as well.)

Have you decided on a gift for the specials moms in your life yet? We'd love to know what you're planning!